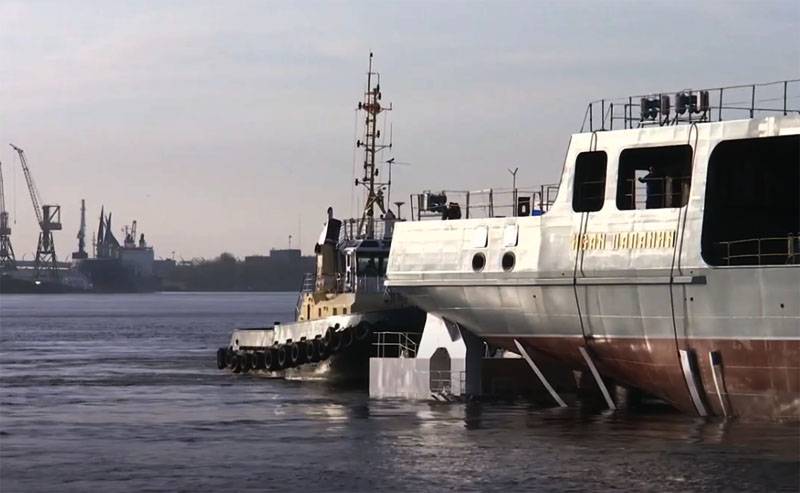 The latest Russian icebreaker, Ivan Papanin, armed with Caliber cruise missiles, is not defensive, but offensive. This was stated by the commander of the U.S. Navy in Europe and Africa, Admiral James Foggo.
According to him, Russia is behaving aggressively in the Arctic, increasing offensive weapons. This also applies to new icebreakers, which are armed with Caliber cruise missiles. In addition, Moscow continues to build military bases in the Arctic region and deploy S-400 anti-aircraft systems there.
Russia aggressively approaches the Arctic. They recently presented the new Ivan Papanin icebreaker, which can carry Caliber cruise missiles. I have already asked this question several times and I will ask again: who puts the rockets on the icebreakers? Some countries put defensive weapons on their icebreakers, but Caliber is not defensive at all.
weapon
- declared admiral.
Foggo drew attention to the need to create a strong
fleet
in the Arctic region, "to protect common interests and ensure the normal flow of trade flows."
The lead icebreaker of project 23550 Ivan Papanin was built at the Admiralty Shipyards Shipyard and launched last October. The ice class patrol ships (combat icebreakers) of project 23550 were developed by the Almaz Central Marine Design Bureau (CMKB) as a replacement for the military icebreakers of project 21180, on which only one icebreaker, Ilya Muromets, was built and handed over to the fleet.
The vessel is capable of performing the tasks of a tugboat, patrol ship and an icebreaker. The ship is intended for the protection and monitoring of water resources in difficult ice conditions, escorting and towing detained vessels to the port, escorting and supporting support vessels, participating in rescue operations, transporting special cargoes.
The icebreaker is capable of speeds up to 18 knots. Displacement - about 8500 tons, length - over 100 m, width - about 20 m, sailing autonomy - about 70 days. Cruising range - 10 thousand nautical miles. An icebreaker can cross ice fields up to 1,7 meters thick.
The ship is armed with AK-176MA automatic artillery, and one multi-purpose helicopter will also be based on the ship. In addition, a place has been reserved for the rocket launcher on the icebreaker.