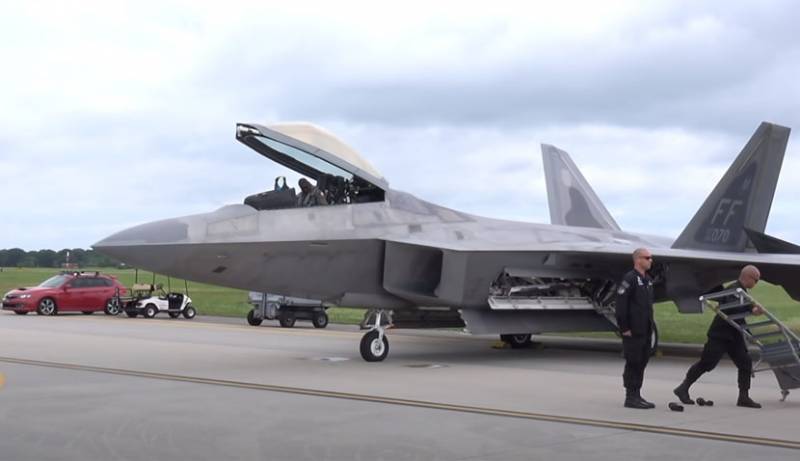 The US military command identified an unexpected problem that opened up during the operation of fifth-generation fighter F-22.
The command of the US Air Force noted that we are talking about increasing the number of flights of these fighters in recent times. This leads to the fact that the engines wear out very intensively, developing their resource faster than provided for by the operation program.
It would seem that there can be no particular problem for the United States in this regard, because it is enough to replace the engines with new ones and continue to operate the F-22 fighters in the previous version. But it turned out that this is an additional difficulty for the US Air Force.
The command of the country's air forces said that there is already a shortage of
aviation
engines for the 5th generation F-22 fighters.
Now the US military intends to appeal to Congress with a request to increase funding for the engine industry - with the goal of creating a sufficient number of aircraft engines for the F-22.
We need a certain backlog on aircraft engines, otherwise the problem will only get worse
-
declare in command of the Air Force.
The F-22 is powered by Pratt & Whitney F119-PW-100 engines. They are twin-shaft motors with high and low pressure counter-rotating rotors. The mass of the engine is about 1,8 tons. Their thrust reaches 15,8 tons. Since the start of production, more than half a thousand F119-PW-100 have been produced. At the same time, the first stage of production lasted only 2 years and was completed in 2013. There is no official information about the engine resource.