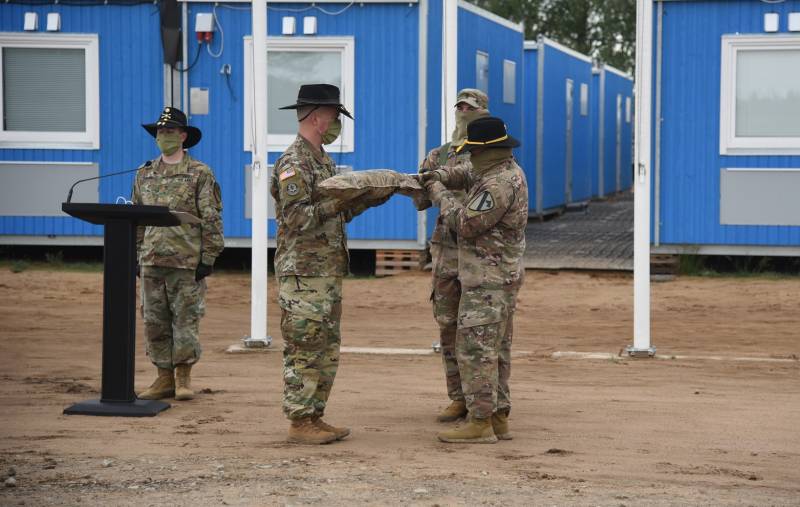 The Minister of Defense of Lithuania spoke out about the decision of US President Donald Trump to withdraw a substantial part of the American military contingent from Germany. Earlier it was reported that Trump plans to reduce the number of American troops in Germany from 34,5 thousand to 25 thousand. According to Trump, "we protect Germany from Russia, and they buy gas from it."
On the air of one of the Lithuanian radio stations, Raimundas Karoblis said that he "has mixed feelings."
Minister of Defense of the Republic of Lithuania:
On the one hand, there is nothing good in that a significant part of the American troops will leave Germany. After all, this can lead to a certain division between NATO members in Europe. On the other hand, Lithuania has always advocated an increase in the number of US troops on NATO's eastern flank.
According to Karoblis, Poland for that part of the American military contingent that is being withdrawn from Germany "would be the best option for a military presence."
Earlier in Lithuania and Poland, it was stated that it was extremely important for NATO to expand its military presence in the region. In Warsaw and Vilnius, the term "Suwalk Corridor" is constantly used. According to the authorities of the two countries, Russia "can take advantage of the situation and strike from two directions - from the Kaliningrad region and Belarus." For the United States, such "fears" are important in that additional funds can be obtained from Poland both for the maintenance of American troops and for the purchase of American equipment.