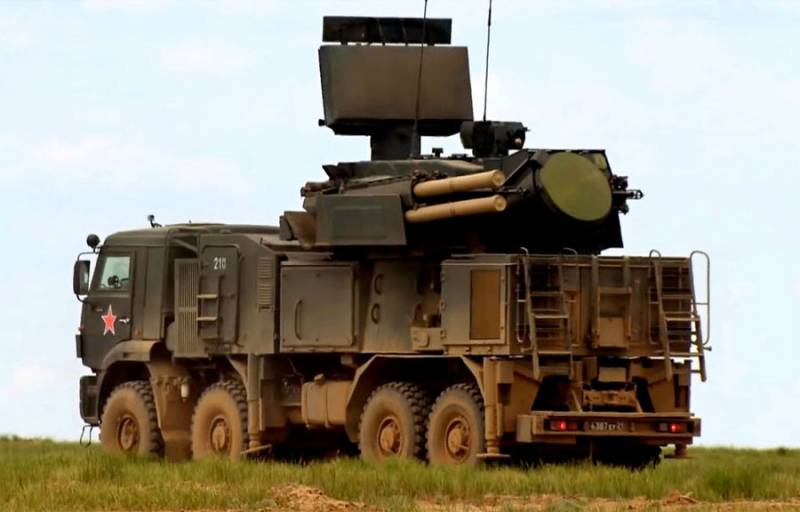 The Indian press reports that during a visit to Moscow by a delegation led by Minister of Defense Rajnat Singh, among other things, the issue of signing a contract for Pantsir anti-aircraft missile and gun systems of modern modifications was discussed.
Huma Siddiqui columnist writes that it is extremely important for India to acquire this kind of military equipment. Moreover, the importance, as in the cases of other weapons, in India is now associated with difficulties on the Indian-Chinese border - in the Ladakh region, the territorial affiliation of which is disputed by the two countries.
From the material of Huma Siddiqui:
Considering its successful combat experience in the Middle East, Russia offered the Shell system to India with full technical adaptation to its needs and to create an effective maintenance network that has already been improved in working with other customers.
In particular, it is noted that with the skillful operation of the Pantsir air defense missile systems, these systems are truly effective
weapons
against various air targets, including attack drones. The range of detection and destruction of targets is such that the Russian "Armor" can destroy, for example, UAVs until they launch a missile attack.
The Indian press notes that Russia is offering India technology transfer with the possibility of producing some components of the Shell shell. This is noted to be consistent with the Make in India program.
The representative of the Indian military department is quoted:
The Russian Pantsir complexes, with their high mobility and versatility of use, are what India needs to strengthen its air defense capabilities and that can withstand high-level drones threats with high efficiency. In addition, the Shells can be easily integrated into a wider air defense network and work together with the S-400, which India has requested to deliver ahead of schedule.