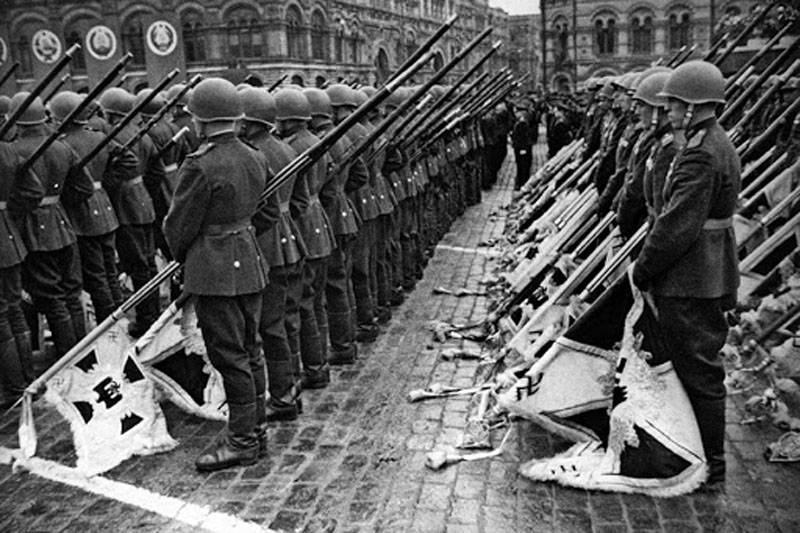 The veteran of the Great Patriotic War, Hero of the Soviet Union Alexei Voloshin passed away. In February, he celebrated his centenary. It is reported that the heart of Alexei Prokhorovich stopped on June 24 - the day of the parade in honor of the anniversary of the Victory.
Alexei Prokhorovich Voloshin took part in the battles of the Great Patriotic War on several fronts - Central, Voronezh, 1st Ukrainian. He participated in the battles of Stalingrad and Kursk. Received the title of Hero of the Soviet Union for the liberation of the Ukrainian SSR. In addition to the Hero Star, he was awarded the Order of Lenin.
The Belgorod Museum of the Russian Guard has previously prepared an exposition that tells about the military path of a veteran.
Alexei Prokhorovich was a participant in the first Victory Parade in Moscow on June 24, 1945. In the rank of major, he was the standard-bearer of the main crew of the Artillery Academy. He graduated from it in 1949, and in 1950 he graduated from the Higher Academic Courses of intelligence officers of the General Staff of the USSR Armed Forces. Until 1963, he served as a senior officer in the Foreign Relations Department of the Main Intelligence Directorate. In 1985, he went on a well-deserved rest, but after that he continued to engage in work. In particular, he led the Moscow club DOSAAF.
"Military Review" expresses condolences to the relatives and friends of Alexei Prokhorovich Voloshin.