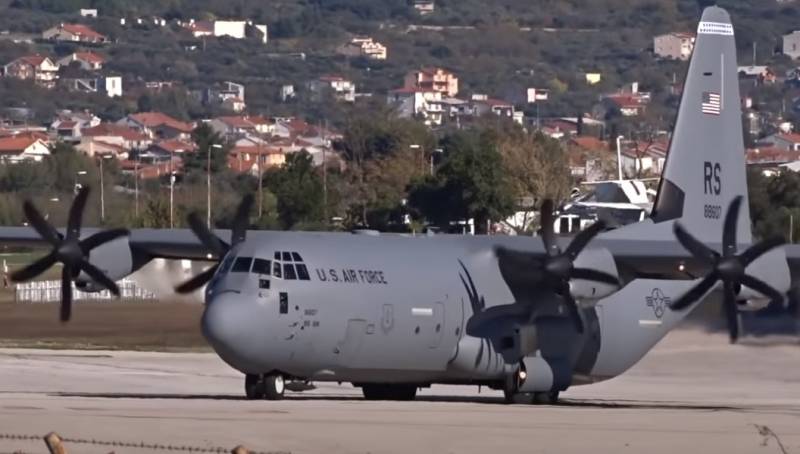 The Polish Air Force is preparing for the arrival of five military transport aircraft C-130H Hercules under the EDA program, which provides for the "free" transfer to the Allied countries of materiel from US surplus. However, these vehicles are not much younger than those already armed with five C-130Es, who still remember the Vietnam War.
It was decided to transfer the "new" Hercules from the storage base in Tucson, Arizona. It hosts more than 60 C-130H aircraft, from which you will have to choose. In this case, it is necessary to cover the costs of repair and transportation to the recipient. Under these items, $ 60 million will be spent on each machine. At the same time, the cost of the new C-130 is estimated at $ 160 million.
It should be borne in mind that the C-130H began serving in the US Air Force in 1974 and was produced until 1996, when the C-130J Super Hercules appeared. Despite the fact that their release was discontinued only in the mid-90s, they are at the technological level of the late 70s. In this regard, the aircraft acquired by Warsaw will require modernization. As the Polish edition of Defense24 points out, first of all, the improvement should concern avionics and the power plant.
US-serving C-130Hs underwent modernization through the introduction of a new avionics package worth about $ 2,84 million per copy, including installation. Replacing the engine with a Rolls-Royce T-56 Series 3.5 will cost no less than $ 1,5 million apiece, a set of NP2000 screws about $ 2 million, updating the drive about $ 8 million, installing a modern system warning and protection against guided missiles - from 1,5 to 4 million dollars. At the same time, these calculations are quite superficial, since the sums mentioned concerned large orders for the listed products.
Maybe then the Polish troops will still receive aircraft carriers and submarines from the surplus of the US Army, remembering the Vietnam War, and all this for $ 15,6 billion.
- offers one of the readers with sarcasm.