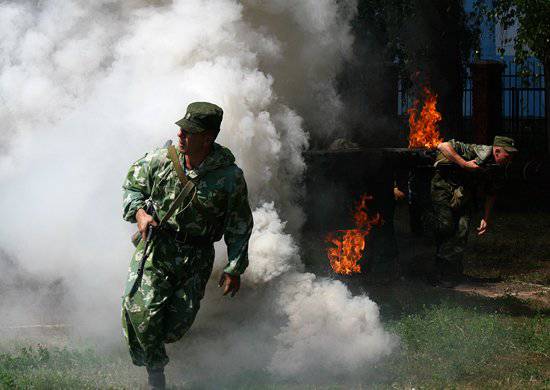 The results of the competitions of the airborne platoons at the airborne superiority in combat training were held on the basis of the 331 Guards Parachute Regiment of the 98 Guards Airborne Division (Kostroma).
The two 98 paratroop divisions are recognized as the best: a platoon of the 217-th parachute (commander - senior lieutenant A. Goryunkov) and 331-second paramount (lieutenant P. Rodin). The second place was taken by a platoon of Lieutenant A. Lobanov 76 airborne assault division. The third place went to the 7 military personnel of the mountain division (Novorossiysk), commanded by Lieutenant S. Romanov. The program of the competitions included the following exercises: the fulfillment by personnel of subunits of standards in the main subjects of combat training - airborne, tactical, fire, engineering, physical training, RCBZ, driving airborne combat vehicles, etc.
The verification of the training of commanders and the coherence of subunits was assessed by equipping personnel with platoon strongholds and organizing defense, performing exercises in BMD-2, RPG-7, shooting
weapons
, tests for driving BMD-2 in difficult terrain conditions.
The overall results were summed up by the commission under the leadership of the acting chief of the combat training of the airborne troops, Colonel Igor Kulchenko, on the total score of the scores at all stages of the competition.