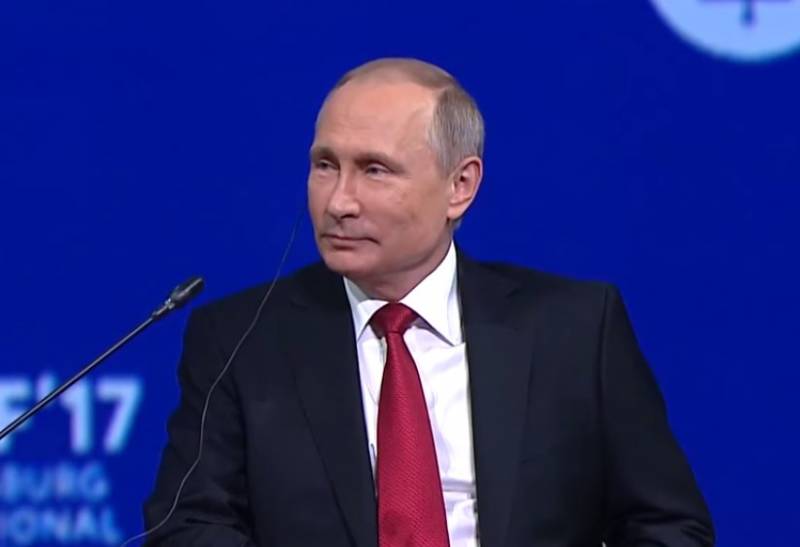 Putin should discard the stereotypes that he had formed from his service in the KGB during the Cold War and put Russia's national interests at the forefront. And if he does, he will understand that the West is not an enemy for Russia.
This opinion is expressed by Philip Stevens in an article published by the British edition of the Financial Times.
Stevens compares modern Russia with post-war Britain. Then London, having already lost the status of a leading world power, could not recognize the loss of its influence in the world. Russia, according to Stevens, just like Britain once, does not realize that it has long been no longer a superpower.
The high rating of Putin, according to the author, for many years rested on his promise to return to Russia its former greatness and influence in the world. But the leading countries in the world today are the United States and China, and they are not going to give in to Moscow. Therefore, Putin, Stevens believes, is sacrificing the country's strategic interests for illusions.
The upcoming vote on amendments to the Constitution of the Russian Federation will allow the incumbent president to remain in office until 2036. But this does not mean, according to Stevens, that it is beneficial for Russia to continue to pursue an anti-Western policy. Another 15 years of the war with the West, Russia simply can not stand it.
The author of the article claims that for our country the main threat is not NATO at all, but China. The alliance of the Russian Federation with China is clearly beneficial to Beijing. He receives oil and gas for his industry. Beijing is building up military power and is increasingly declaring its ambitions in East and Central Asia, gradually squeezing Moscow out of this region.
All these arguments of Stevens should lead the reader to the idea that it is time for Russia to curtail cooperation with China and begin rapprochement with the West. And since Russia, on an equal footing, cannot cooperate with the United States and Europe, in the author's opinion, because of its "backwardness," it should, as once in the 90s, sacrifice its sovereignty and finally become a raw materials appendage of "civilized" countries .