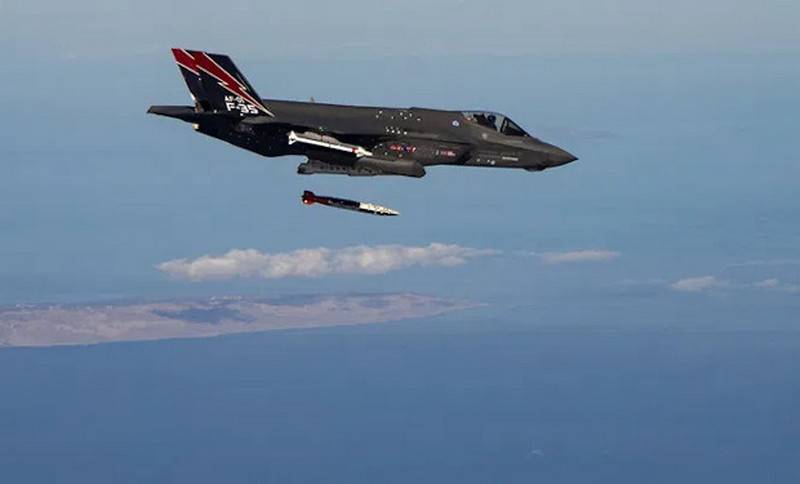 In the US Air Force will soon be another carrier nuclear
weapons
dual purpose. According to The Aviationist, the US military conducted a series of tests of the F-35A Lightning II fighter for the use of the promising B61-12 thermonuclear bomb with a warhead of variable power.
According to the publication, the American F-35A fighter is being prepared for certification as a dual-use fighter capable of carrying both tactical and strategic weapons. Certification itself is scheduled for January 2023. Together with the new software update from the current version of Block 3A to Block 4, F-35A fighters will be able to carry and use B61-12 thermonuclear bombs regularly.
It is reported that the tests of F-35A fighters were carried out by the 461st test squadron at the Edwards Air Force Base in California. During the tests, the fighter performed flights with a prototype of the B61-12 thermonuclear bomb in the internal weapons compartment and carried out its reset. At the same time, it is specified that the test was not attended by combat aircraft, but by prototypes that had previously undergone flight tests as part of a program for the development of aircraft of this type.
It is also specified that the tests themselves started back in 2019, but it became known about them only now.
Development
aviation
B61-12 bombs have been underway since 2012. The new ammunition received a guidance system and a warhead of variable power. The maximum power of the B61-12 is 50 kilotons.