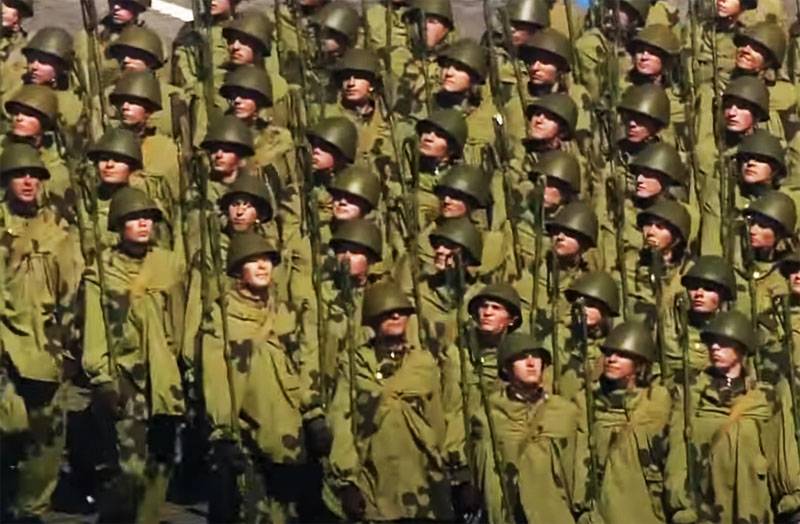 The network is actively discussing information that was distributed to the media a few hours after the Victory Day parade that ended in Moscow. We are talking about an incident involving a military conscript who allegedly shouted negative words at the special services and broke windows in the car of the Federal Security Service.
If you believe the published data, then the soldier was transferred to the reserve, and "before that was among the participants
historical
parts of the parade. "
The famous Russian television and radio journalist Vladimir Solovyov, commenting on the incident in his authoring program on YouTube, called the incident a provocation.
According to the journalist, a soldier in his explanatory note after the incident wrote the following: "I thought that I was being watched from a standing car and that they tried to irradiate me."
Solovyov added that the guy, apparently, "baked his head completely."
It has been suggested that "the conscript soldier was offended that he was transferred to the reserve," and that is why he began to hit the FSO car on the glass.
At the same time, the media stated that the transfer to the reserve of this serviceman (some of his data is indicated - Nikita E.) was carried out after the intervention of the FSB officers. It is also added that thereby "a serious incident was prevented during the parade."