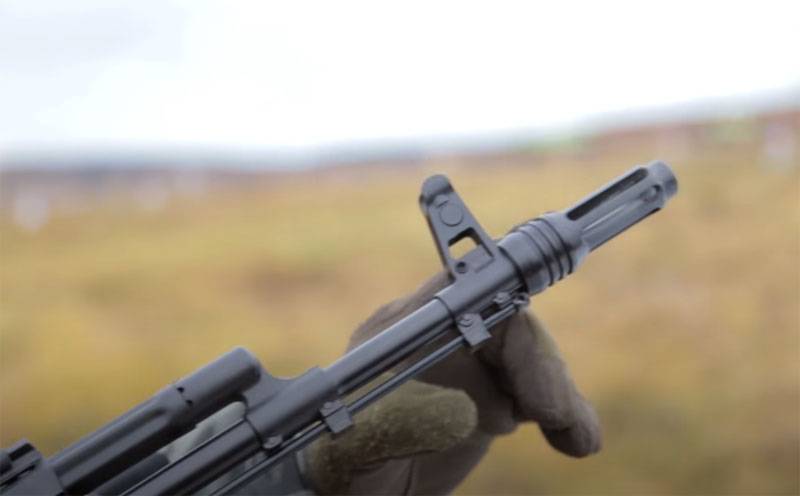 Publications appeared in the Indian press that "some difficulties" arose in the implementation of the contract for the purchase of one of the new series from Kalashnikov's Kalashnikov assault rifles in India. We are talking about AK-203 assault rifles, some of which India purchases directly, and part (and the main) is being prepared to be assembled at its own enterprises under a Russian license.
In The Times of India, columnist Rajat Pandit claims that New Delhi has come up with an "overpriced price."
From an article by an Indian author:
The Department of Defense this month was forced to set up a costing committee due to the "unreasonable and unacceptable" price indicated by the joint Indian-Russian venture for the production of AK-203 assault rifles - new versions of the famous AK-47. Assault rifles must be assembled at the Corva plant in Uttar Pradesh.
The publication stated that Indian Defense Minister Rajnat Singh discussed "unresolved issues on the machine" during his visit to Russia, where he met with Russian counterpart Sergei Shoigu and Deputy Prime Minister Yuri Borisov.
From the article:
A five-person costing committee created by the Ministry of Defense on June 11 based on a special provision in the Procurement Procedure for Defense is called upon to set a "reasonable price" for the manufacture of a basic version of the machine with a 7,62x39 mm cartridge. The IRRPL joint venture was created in February 2019 between the Board of Directors of the Indian ammunition plant and the Russian company Rosonboronexport, as well as Kalashnikov. It will have to provide pricing information to the costing committee.
India ordered about 700 thousand AK-203 assault rifles. Now, according to the source, the Indian Ministry of Defense suddenly wanted to lower the initial cost of the contract. This is allegedly due to the fact that in 2020, as the Indian Ministry of Defense emphasizes, the situation in the world economy has changed significantly.