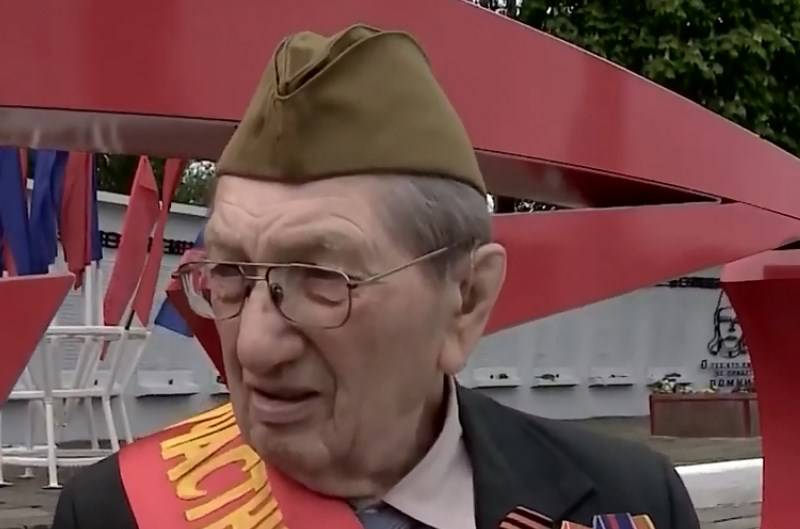 Among the guests who attended the military parade on Red Square today was Alexei Kuzhilny. In 1945, he participated here in the Victory Parade. The veteran came to Moscow from the Donetsk People's Republic, from the city of Yasinovataya, where he currently lives.
This was reported by the Donetsk edition of Donbass Today.
After 75 years, the veteran again appeared on Red Square at a ceremony dedicated to the anniversary of the Victory of the Soviet people in the Great Patriotic War.
The guy went to the front when he was 16 years old. He defended Rostov-on-Don, participated in battles for the North Caucasus and Western Ukraine.
And on June 24, 1945, like the Red Army soldiers who arrived in Moscow from various units, he marched in parade along Red Square.
Together with other fighters who went through the war, Alexei Nikolaevich threw the banners and standards of defeated fascist Germany captured by the Red Army to the Mausoleum with his own hands.
His name was found in documents published by the FSB during the Great Patriotic War.
And today, Alexei Nikolaevich, along with other veterans, of whom there are not so many left, stood on the podium on Red Square and received congratulations. Among others, Russian President Vladimir Putin came up to him to personally greet.