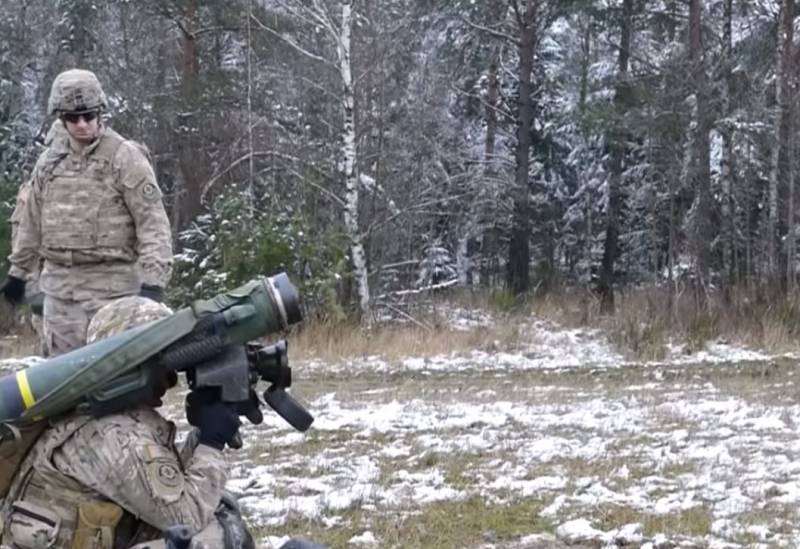 For the needs of the Ukrainian military, the United States sent Kiev a batch of anti-tank missiles Javelin. Delivery took place under a contract concluded in December last year.
This was reported by the press service of the Ukrainian defense department.
FGM-148E missiles were sent to Ukraine, which are considered the penultimate modification of this
weapons
. At the same time, they declared in Ukraine that the United States had supplied them with "new missiles." The latter is considered FGM-148F, first entered the United States Armed Forces only in May this year. For obvious reasons, Washington did not send the latest ATGM modifications to the APU.
"New" missiles arrived in Ukraine on June 16. This was the first batch of military cargo in the framework of the pilot project of the US government "International military sales." In total, Javelin missiles and additional equipment worth $ 27 million were delivered.
The contract provides not only for the sending of the weapons complex, but also for its maintenance and the provision of related services for the training of personnel for the effective operation of new weapons throughout their entire life spans.
Missiles Javelin FGM-148E, like previous modifications, are designed to destroy armored vehicles, fortifications on the ground, as well as some aircraft moving at low altitude and speed - helicopters and UAVs.