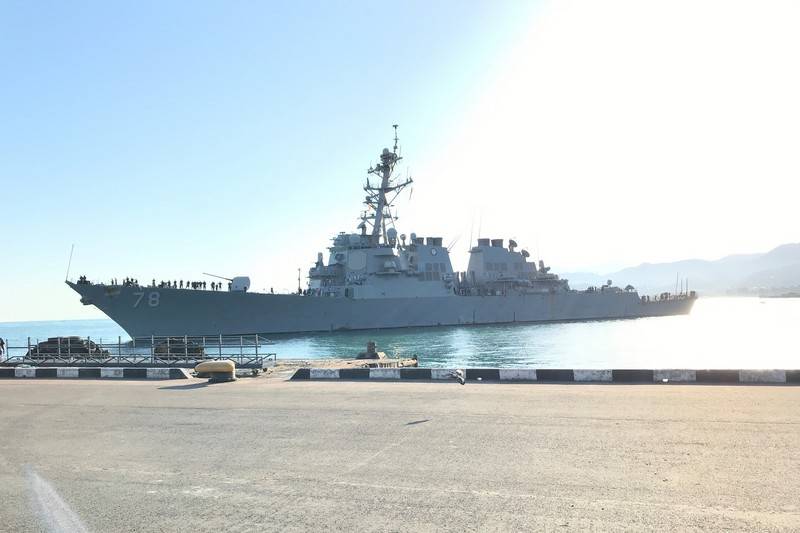 The US destroyer URO Porter (USS Porter DDG-78) arrived in the Georgian port of Batumi, the US Embassy in Georgia reported.
The American ship arrived was gladly greeted at the port, because this visit to Batumi was not the first for Porter, before that he had already visited here twice, and the last one was in October last year. Then the Georgian authorities said that the US destroyer arrived in Batumi to "emphasize US-Georgian cooperation in the maritime sphere."
What led the US Navy destroyer this time to the Georgian coast? The US Embassy responded clearly: the ship arrived in Batumi "to conduct maritime security operations and strengthen regional stability, joint preparedness and naval capabilities with our NATO allies and partners in the region." Well, refueling would not hurt, both fuel and food.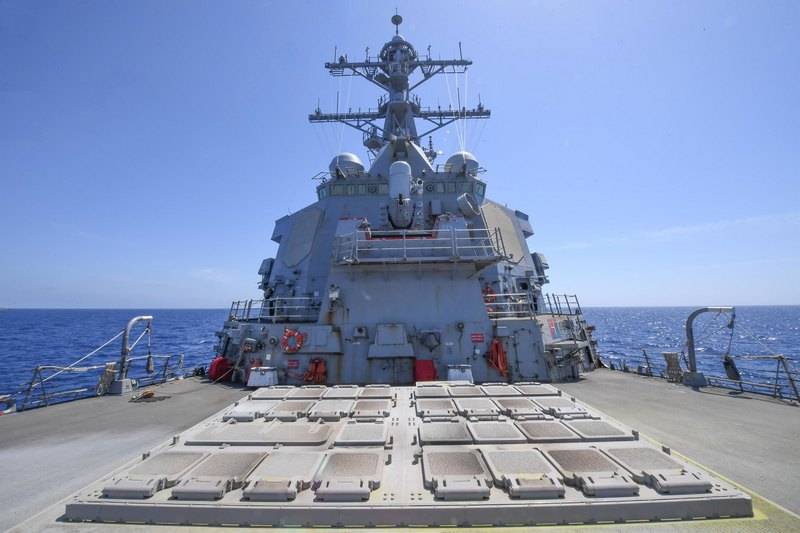 The US Embassy did not say anything new. All calls of American ships and NATO ships to the Black Sea are covered by "high" targets, to show the US Navy's commitment to: free shipping, ensuring security in the Black Sea, strengthening regional stability, interacting with partners, etc. etc. In fact, the main task of all these ships is to continuously monitor the Russian Black Sea
fleet
.
American ships take turns visiting their partners, i.e. Ukraine and Georgia, where they are greeted with great fanfare, and then in the local media (especially "pleases" Ukraine) articles appear threatening the "aggressive" Russia, which now "will know its place." The arrival of any ship is considered to be the great help of the "allies from the USA", even if the purpose of the visit was simply to refuel.
How long the destroyer Porter will stay in the Georgian port is not specified. Apparently, having fulfilled the program laid down during such visits, he will go on to "ensure free navigation" or whatever they have according to the program in the Black Sea. Well, at least there is the Montreux Convention, which sets the limit for staying in this region ships of non-Black Sea states at 21 days. True, the Porter's track does not have time to cool before another "security guard" from the USA or NATO enters the Black Sea.
Well, now a little about the ship itself: USS Porter (DDG-78) - destroyer URO type "Arly Burke". Assigned to the 2nd squadron of the US Atlantic Fleet. It is currently deployed on an ongoing basis at the Spanish military base in Rota. Together with the Aegis missile defense ground bases in Poland and Romania, it is an integral part of the program for building a European phased adaptive missile defense system. The main armament is 2 Aegis launchers for 29 (bow) and 61 (aft) cells. Can carry the Tomahawk missile launcher Tomahawk, SAM RIM-66 SM-2 Standard-2, PLUR RUM-139 ASROC.