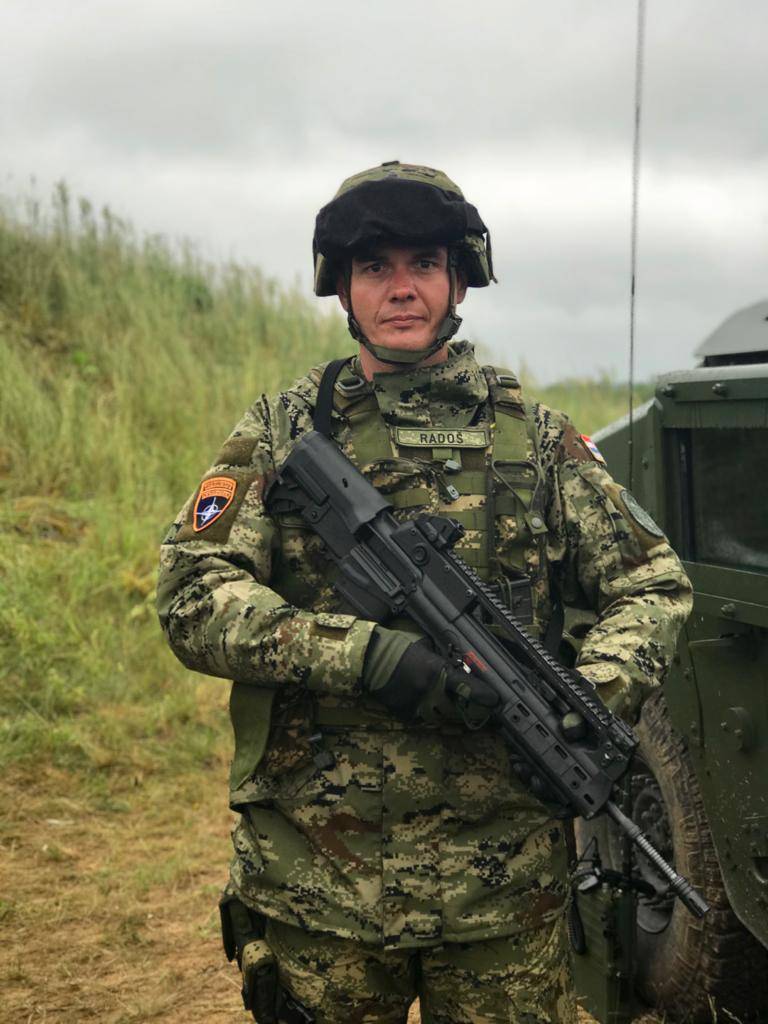 The NATO multinational (multinational) corps held regular trainings. This time, the training involved troops of the Polish Infantry Brigade and the 15th NATO Combined Brigade - the Northeast Corps.
The attention of users from NATO countries attracted
weapon
which is used by the military personnel of this corps.
In particular, a question was asked on the net about assault rifles used by soldiers of the Croatian unit as part of the aforementioned multinational corps of the North Atlantic military block.
The photo to the material shows a representative of the Croatian unit as part of the NATO corps with one of the options for the VHS assault weapon. This is a bullpup rifle HS Produkt VHS-2 of Croatian production chambered for 5,56 × 45 mm NATO.
The assault rifle at one time began to be delivered to the Croatian troops to replace the Yugoslav-era assault rifles.
Particular attention in this case is attracted by the absence of a sighting device standard for the VHS-2 on an assault rifle of the Croatian military. This is a high fly. From the moment such weapons were put into service with the Croatian army, the military began to have complaints about such an arrangement and "some inconvenience during aiming". The photo shows that the fly with the above location high above the trunk is missing. At the same time, the question remains: was its manufacturer removed "in the factory version" or is it the decision of a particular soldier.
The convenience of this rifle is a relatively small switch of fire modes located above the pistol grip. This allows, according to members of the Croatian contingent, "to feel weapons even with gloves."
Another photo from the same workouts: