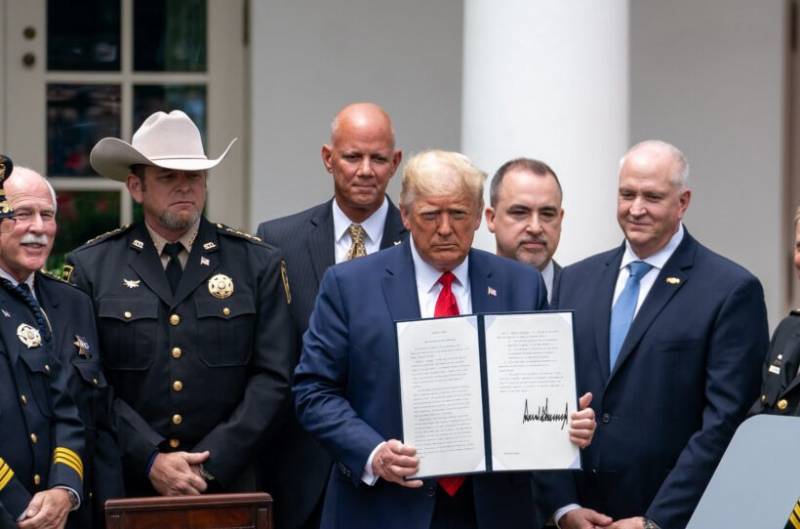 The administration of U.S. President Donald Trump may renew the strategic offensive arms treaty with the Russian Federation. But in response, it requires the fulfillment of three conditions.
About this writes the Wall Street Journal.
According to them, US President Donald Trump will re-sign this agreement if the Russian side agrees to certain conditions. The American leader proposes to include new stringent verification measures in the agreement. In addition, the parties must take into account absolutely all of their nuclear warheads. And, probably, the most important condition is the accession to the treaty of a third party - the People's Republic of China.
After listing all this, the source of the publication added that the conditions put forward are quite possibly not final, and Trump may require something else.
Consultations between the US and Russia on the extension of the START-3 agreement took place on June 22 in Vienna. At the meeting, many issues were discussed, including guarantees of stability and predictability of the parties' actions after the United States withdrew from the Treaty on the Elimination of Intermediate-Range and Shorter-Range Missiles.
START-3 was concluded by Russia and the United States in 2010 and entered into force in 2011. In February 2021, it will expire.
The reaction of the Chinese side to the conditions of trump has not yet been reported.