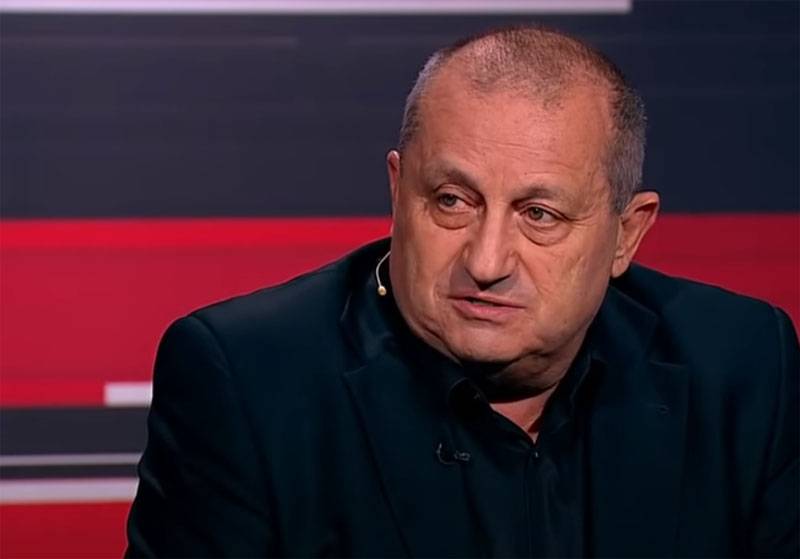 An article by Vladimir Putin on World War II, written, according to the president himself, on the basis of archival data, including the testimonies of politicians of the 1930s and 40s, is being actively discussed. It is discussed, including in the expert community. A variety of reviews are heard about the article by the President of Russia: from words of support and approval of the material up to the critical version of "9 thousand words of lies," which was published in the Danish press the other day.
A well-known Israeli political scientist, an ex-employee of one of the Israeli intelligence agencies, Jacob Kedmi, in a teleconference with the studio of TC "Russia 1" noted that Vladimir Putin made one omission in his article. According to Kedmi, Putin, describing the situation in his material, did not specify the ideological component of the confrontation, did not mention that the war was fought against the communist Soviet Union.
Kedmi noted that the West supported Hitler in his attack on the Soviet Union precisely on ideological principles.
Israeli expert:
It was a war against Bolshevism. The war against the ideology on which the USSR was based. If there were no Soviet Union at that time, then they would not have won the war. And the Soviet Union won the war because they (the people) fought not only for their country, but in many ways because they fought precisely for the SOVIET Union. Because this ideology saved the Soviet Union and with it Russia from the catastrophe that happened after the First World War with the German, Austro-Hungarian and Ottoman empires. And all this is not mentioned ... Not a single word, not a hint. And that was the main part of the war. The ideology was from both Germany and the USSR. And the resistance movement fought against Nazi Germany, since it was mainly communists.
According to Yakov Kedmi, this is exactly what he lacked in the historical analysis, which was carried out by Vladimir Putin.
Kedmi:
Well, who, who, and he certainly should have said this.
Kedmi on "tiny" omission in Putin's article

It seems that Yakov understands that Putin couldn't DO this omission. For Putin serves what all the communists of the world fought against then and are fighting now, namely against imperialism, as the highest stage of capitalism ... pic.twitter.com/ZPdMvuLrc0

- Soviet! (@Soviet_flag) June 23, 2020