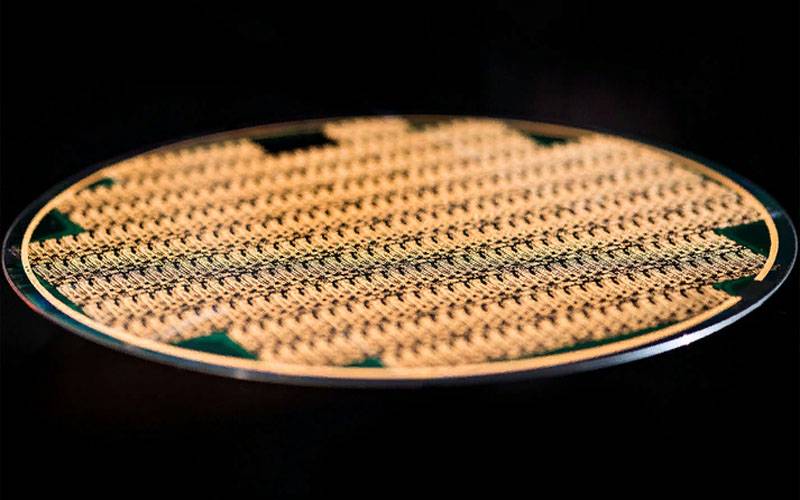 British defense company BAE Systems announces the transition to a new stage in the development of promising radar for fighter jets. This is a new generation of radars, which, as planned, will combine the technology of electronic warfare (EW) and communications.
Representatives of the research laboratory of the aforementioned company report that a semiconductor technology based on gallium nitride (GaN) with a millimeter range for use in new generation radars is being carefully studied and phased.
BAE Systems is promoting millimeter-wave gallium nitride (GaN) semiconductor technology for the implementation of next-generation radar systems - electronic warfare and communications. These GaN radars are planned to be used in promising means.
aviation
, including fighters, which theoretically belong to the 6th generation of the Air Force.
The combination of GaN used makes it possible to provide a relatively wide spectrum of frequencies with high information transfer efficiency. One of the main advantages that British researchers are talking about is the small size of the transmitting and receiving devices in comparison with those that are in operation today. At the same time, the power of the output signal remains high.
Gallium nitride is said to reduce the cost of creating a high-performance radar.
Chris Rappa, Director of Radar Product Range:
The GaN program provides the basis for the development of advanced technologies that could lead to the emergence of new critical technologies for the next generation of fighter aircraft.
It is noted that such work is carried out both in the interests of Britain and in the interests of the United States "taking into account American technological experience."
Previously, the creation of a new radar based on gallium nitride was announced in the American Raytheon. In this case, the radar is created for advanced air defense systems, which are designed to replace the Patriot air defense system.