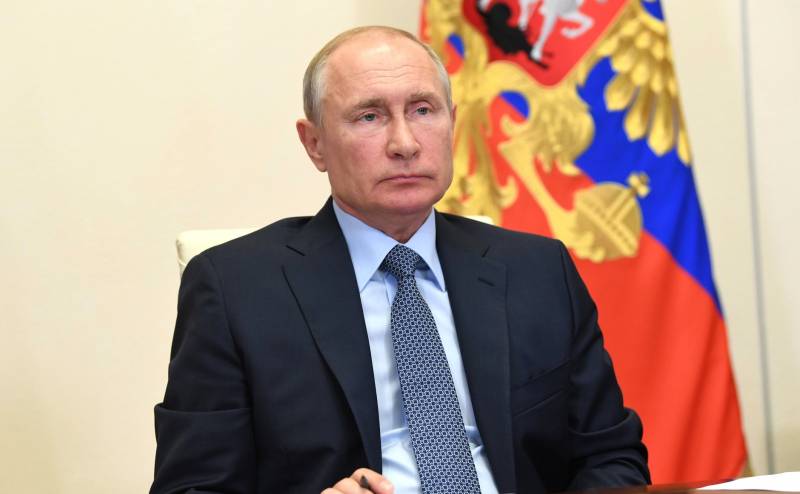 Vladimir Putin once again addressed the nation. The treatment in one way or another is almost entirely devoted to the fight against coronavirus. The president said that the situation with COVID-19 has stabilized and thanked the medical staff and volunteers.
During the speech, Vladimir Putin touched on the topic of helping seriously ill children. According to him, many families are forced to raise funds for the treatment of children via the Internet.
Putin:
I thank everyone who responded to calls for help. But for such work, special funds are needed. And here it is impossible to do without regulation by the state.
Vladimir Putin proposed starting January 1 next year to increase personal income tax from 13 to 15 percent for those citizens whose annual income exceeds 5 million rubles. At the same time, a rate of 15% will apply precisely to the amount that exceeds the mentioned 5 million.
Putin:
I propose, as experts say, to "color" these funds. They will go to medical care for seriously ill children. For the purchase of expensive drugs.
According to the president, such a measure will allow receiving at least 60 billion rubles to the budget. Such money cannot be used for anything other than medical care for seriously ill children.
The President noted the difficulties in the economy and social spheres in connection with the pandemic. He said that in April, GDP fell by 12%.
Head of State:
It was a global recession. New reality.
Putin noted rising unemployment, problems in families with children.
But we, unlike many, managed to avoid a dramatic jump in unemployment.
Vladimir Putin noted that for families with children from birth to 16 years, 10 thousand rubles per child will be transferred again (plus the same amounts for which applications have already been submitted). The head of state noted that the Russians, who have already received 10 thousand rubles per child, do not need to submit a second application - the money will come automatically.
Putin instructed the government and the Central Bank to work out tools to restore the labor market by 2021.
The President proposed to extend and expand the program of preferential mortgages and preferential lending to businesses.
According to the head of state, these are unprecedented support measures that became possible due to the availability of reserves and the stability of the foundation of the Russian economy.
Putin also proposed reducing the tax rate for IT companies to 3%, which, according to him, is even lower than, for example, in Indian jurisdiction.