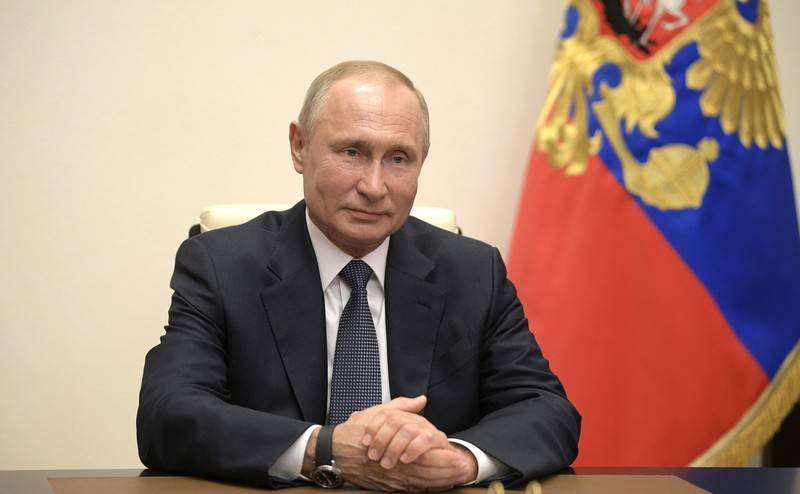 In Russia, the coronavirus pandemic was declared defeated, and they even distributed badges with the corresponding inscription. This is done to advance Putin's plans for a vote on constitutional amendments. This statement was made by Inna Hartwich in an article for the German edition of Die Tageszeitung.
In his article, the author claims that there is no victory over coronavirus in Russia, 9 thousand people all over Russia fall ill every day, and in Moscow the number of cases is kept at around 2 thousand per day. Despite the introduced regime of self-isolation, the number of infected is growing. Moreover, the main task of introducing this regimen was not to contain the disease, but to understate the real numbers.
Nobody knows the exact numbers of those infected in Russia, but against this background, Putin suddenly announces victory over the coronavirus, writes Hartwich. On the day of Russia, June 12, the badges "We defeated the coronavirus" were handed out in Moscow, and Moscow Mayor Sergei Sobyanin said that "this is another common victory for us." Before that, he eased all previously imposed restrictions.
The author emphasizes that in Moscow restrictive measures were little respected and only "under the threat of a fine or baton." The introduction of such measures negatively impacted Putin's rating and now, in order to restore him, Sobyanin is following the president's rule, easing restrictions, although he had not previously thought about it.
Against the background of the largest number of dead, the Russian president announces a parade and this is in the face of an unfavorable epidemiological situation in the country.
The reason here is only one, writes Hartwich, at stake is the preservation of power by Putin. It was the vote on constitutional amendments that made him lift restrictions. Putin wants to hear "yes" from the people. After all, only by the results of this vote will he be able to remain in power for some time to come.
A great victory should be celebrated, including over the allegedly "defeated" virus.
- summarizes the author.