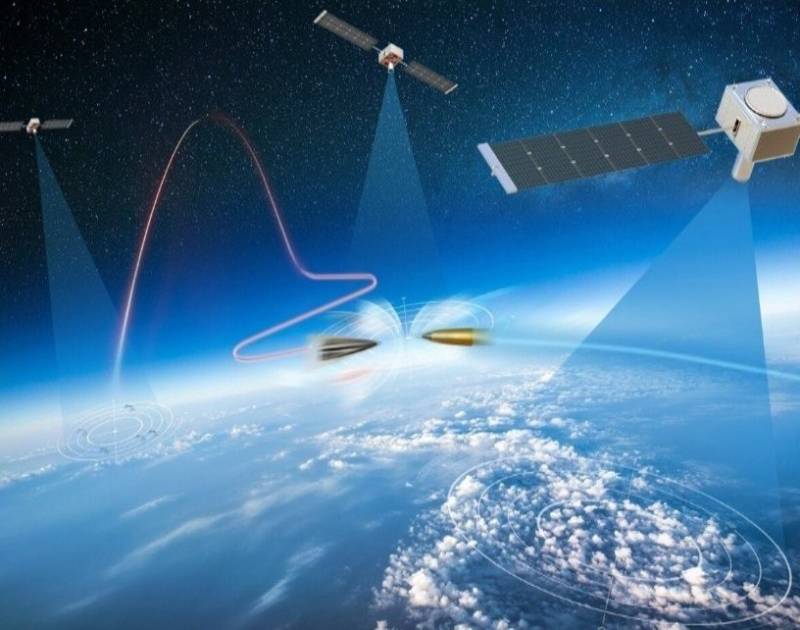 The American leadership is dissatisfied with certain points in the activities of the United States Missile Defense Agency. Because of this, the structure responsible for missile defense can be reassigned to another deputy defense minister.
The United States Missile Defense Agency is currently subordinate to Under Secretary of Defense for Research and Development Michael Griffin. It is his actions that raise questions in Congress. As analyst Nathan Straut notes, questions have arisen, including on the proposal to create a space low-orbit sensor layer of sensors that track hypersonic
weapon
probable adversary. Note that the Missile Defense Agency requested $ 2020 million for 157,4 to develop hypersonic missile defense.
Throughout 2019, Michael Griffin, with the support of the presidential administration, defended his point of view on the future of the program "Hypersonic Ballistic Tracking Space Sensors, HBTSS". Congressmen argued that the Missile Defense Agency should assume the full responsibility for the development of the system, while the White House believed that it was worth sharing the load between the Missile Defense Agency and the Space Development Agency, which also reports to Deputy Defense Minister Griffin.
As a result, Congress managed to defend its position, after which all responsibility for the development of the system was assigned to the Missile Defense Agency. However, then questions arose for the agency itself, as congressmen felt that it was not investing enough in the HBTSS program.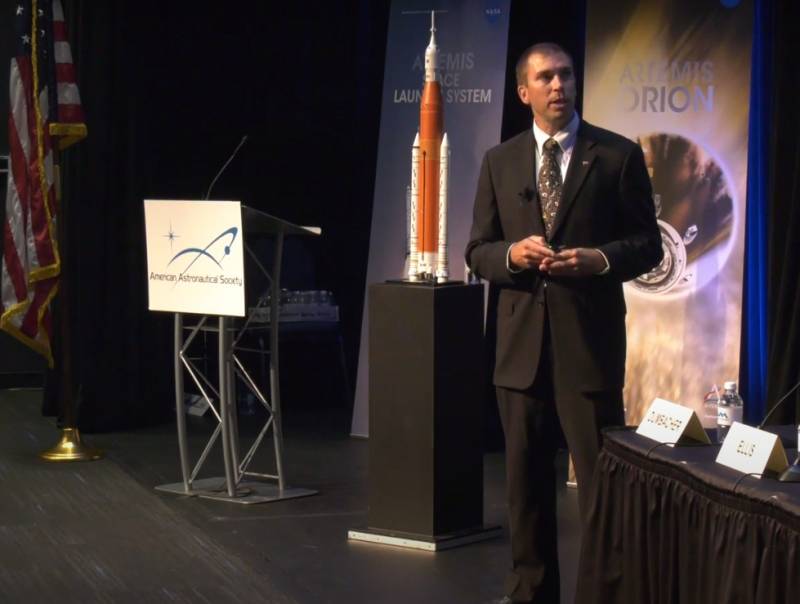 Derek Tornir - Director, Space Development Agency
At the same time, interestingly, their own work on creating a system for intercepting hypersonic weapons is being carried out at the Space Development Agency. Its leader, Derek Tornir, announced work to create a large constellation of low-orbit satellites, which are said to be able to detect and track Russian and Chinese hypersonic missiles.
After that, questions arose in Congress regarding the actions of the Space Development Agency, which moved forward with its developments, without waiting for the missile defense agency to submit a plan for the deployment of the system. But Derek Tornir reacted to the congressmen's questions rather harshly:
You start a debate about what happened before - a chicken or an egg. We are going to deploy both systems simultaneously. I'll say that neither of them is more complicated than the other, and both systems are necessary for the United States,
- emphasized the head of the Space Development Agency.
In any case, the debate itself over who will be responsible for the sensor program and for its financing is unlikely to damage the future of development. It is clear that the United States is extremely interested in creating a hypersonic missile tracking system, especially considering that even American experts acknowledge their country's lag in hypersonic weapons from Russia and China. Moreover, it is precisely this reason that explains the increased interest of congressmen in the development and their desire to streamline the development and achieve the greatest possible efficiency and effectiveness in creating such a system.