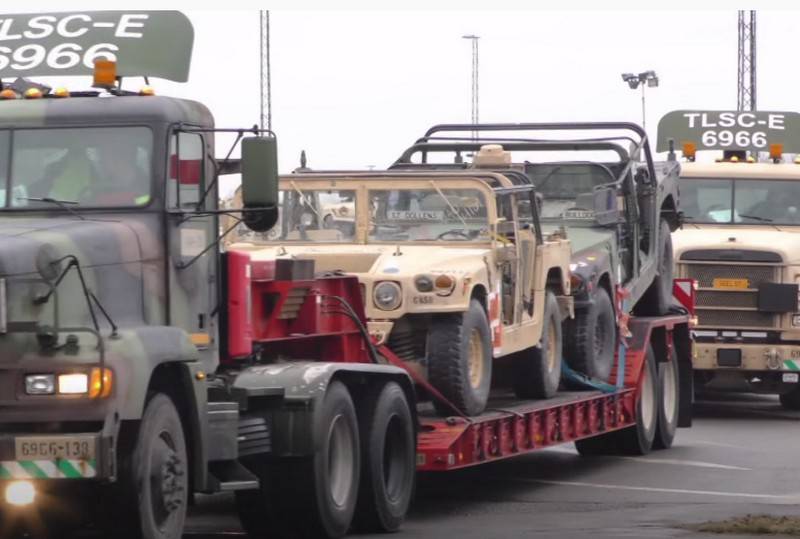 The United States is relocating to Poland not one, but two thousand troops, i.e. twice as much as originally planned. It is reported by the Polish edition of Gazeta Prawna.
Up to two thousand American soldiers should come to our country, and not up to a thousand, as previously assumed. The command of the V Corps of the US Army, which is now in Germany, will also be redeployed.
- the newspaper writes, adding that at present about 5 thousand military personnel are deployed in the country.
In addition, according to reports, the United States plans to deploy about 30 American F-16 fighter jets on Polish territory.
Against this background, Polish President Andrzej Duda scheduled a meeting with US President Donald Trump on July 24, where military cooperation will be one of the issues. It is expected that during the meeting an agreement will be concluded on the transfer to Poland of five C-130 Hercules transport aircraft from the presence of the US Air Force. Also, the Polish leader intends to announce his intention to purchase combat helicopters in the United States. According to some reports, we can talk about AH-64 Apache or Bell AH-1Z Viper.
It is planned that during the visit the issues of the presence of American troops on Polish territory will be finally settled. For this, the parties intend to sign the DCA (Defense Cooperation Act).
Earlier, Duda said that Poland seeks to "get out of the influence of Russia" and gain full sovereignty.