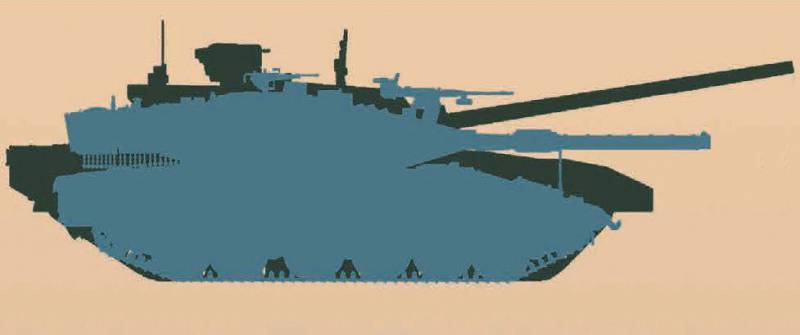 "It is better to see once than hear a hundred times". This phrase "techies" is changed to the option "It's better to see a chart or diagram once than look at the numbers a hundred times". Apparently, it was this approach that those who presented a schematic view of the visual comparison decided to implement on the network
tanks
created in different countries of the world.
In the Twitter account of a Canadian engineer from Toronto, Mikhail Mikhailovich, a series of images appeared, where he visualizes the comparative characteristics (in terms of size) of such tanks as the Russian T-14 Armata, Israeli Merkava, American Abrams, French Leclerc, German Leopard 2, Chinese Type-99, and Ukrainian T-84BM Oplot.
Such visualization shows that the T-14 Armata is longer in the hull of each of the tanks with which this comparison is made.
If we talk about specific numbers, the hull length of the new generation T-14 Armata Russian tank is 8732 mm with a height of 2,7 m. The same performance with the American M1A2 Abrams - 7925 mm and 2,4 m, with the Israeli tank Merkava "- 7450 mm and 2,66 m, at Oplot - 7075 mm and 2,28 m, at the German Leopard 2 - 7700 mm and 2,79 m, for Leclerc - 6880 mm and 2,95 m. By the way , the Chinese Type 99 is 14 cm longer than the Russian T-12 in length with the cannon. The height data may vary due to the fact that we are talking about accounting for add-ons and certain weapons over the tower.
Based on these indicators, we can judge how much they correspond to the above comparison schemes of armored vehicles.