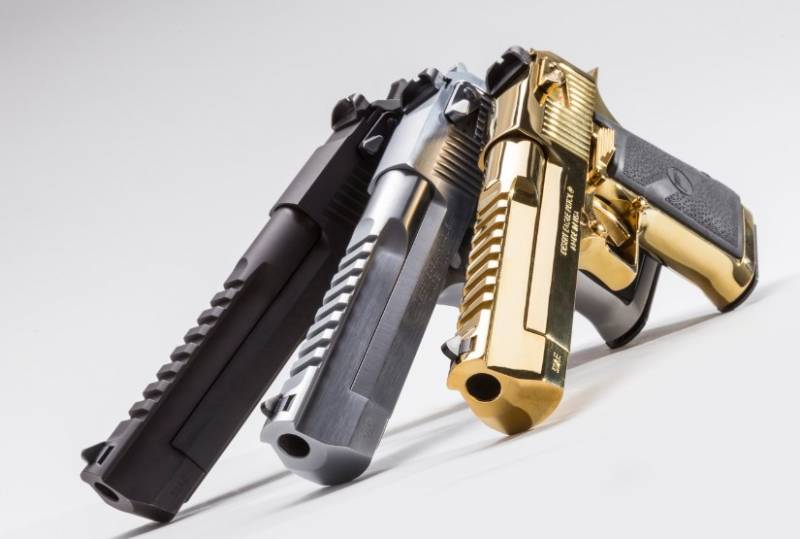 For several decades of the Desert Eagle semi-automatic pistol ("Desert Eagle"), neither the armed forces nor law enforcement agencies of any country in the world have ever adopted it. But this did not stop him from gaining great popularity and the love of fans. This gun would even be called a real bestseller among those who prefer not to shoot, but to a greater extent boast.
Desert Eagle constantly flashed in various action films, television shows and video games. And indeed
weapon
has a very impressive look. And after the version with gold inserts went on sale, he began to play, as they say, with new colors, and they again started talking about Desert Eagle.
The clip of the new Desert Eagle XIX Black Titanium Gold pistol holds 7 rounds (plus one in the chamber) of 50AE caliber. The handle has an "anatomical" shape and provides an ideal angle of the hand for two-handed shooting. The weight of the gun from Magnum Research is about two kilograms. Such an impressive mass is provided by the very inserts.
Its trunk is 15,2 cm long visually has a gold coating. But it has nothing to do with gold alone and is made on the basis of titanium, which is reflected in its name. This alloy is also applied to some other elements - the magazine cover, fuse selector, its screws, trigger, trigger, etc. Because of this, the gun began to look even more pathos and impressive than before.
Few people take this weapon seriously, but at the same time it cannot but arouse sympathy.
Someone buys it to put it under the glass. The network mockingly declares that from Desert Eagle you can get anywhere except the target.
Interestingly, after the Desert Eagle went on sale, its virtual version began to gain popularity - for a computer game.
But do not rush to taunt these weapons, because, although the gun costs more than 3 thousand euros, they still buy it, especially when it received a "golden" performance.
One of the buyers said that he really liked the new Desert Eagle, as it is "funny."
Less pathetic version of the Desert Eagle line: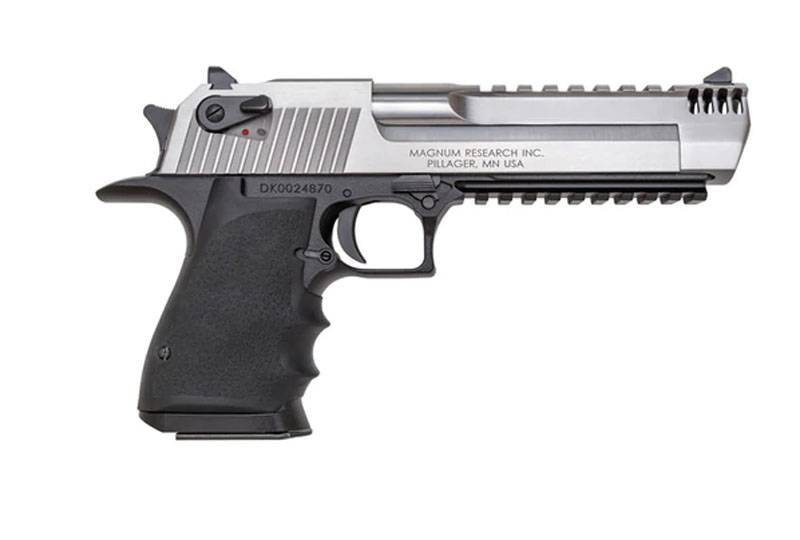 To understand why people buy such pistols, it is worth listening to another buyer:
I know that many people like to mock the Desert Eagle, but it's really fun to shoot from. For any practical purpose, there are other pistols that I would capture first. But in order to have a fun and beautiful day in a professional shooting range, you can take this one. You'll also pump up your hands ...