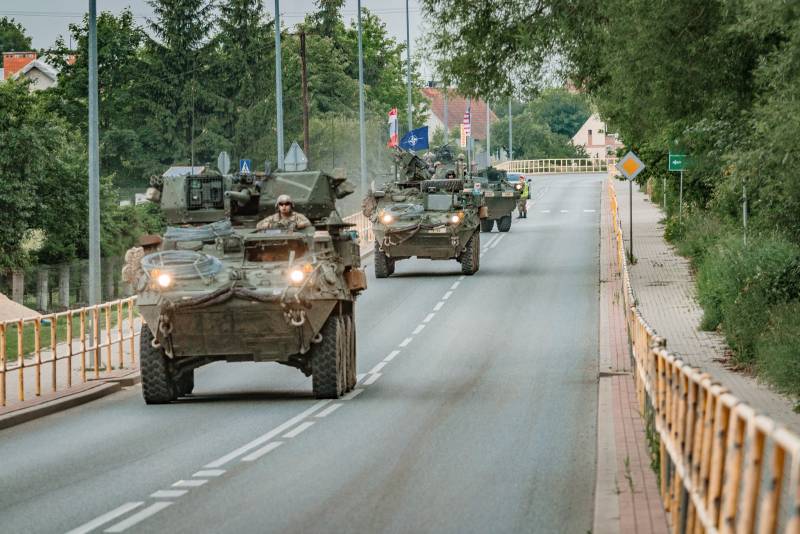 In Poland, it is reported that joint training will be held as part of the joint contingent of NATO. The maneuvers were attended by troops of the armies of Poland, the USA and Great Britain.
Among others - fighters of the 16th mechanized division and the 15th mountain motorized brigade.
The name of the training is "Bull Run" ("Running Bull") (Bull Run).
It is reported that one of the purposes of these trainings is to familiarize the American and British soldiers, who had previously arrived by rotation in Poland, with the locality. During the maneuvers, the state of Polish roads, the terrain, the nature of the road surface, the total length of the road network in the area of ​​responsibility were taken into account.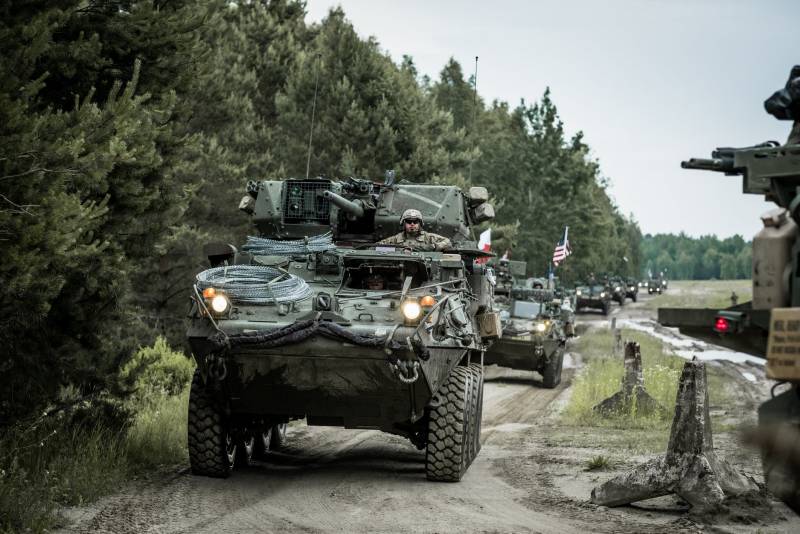 Recall that earlier the military command of the American contingent in Europe noted a significant problem for mechanized and
tank
divisions of the United States in Poland and the Baltic States. In particular, it was noted that many local bridges are simply not designed for the mass of American Abrams tanks, especially if we are not talking about a single version, but about a march as part of a tank unit. The passage of several "Abrams" and other units of armored vehicles in a row, the supports of the bridges may simply not withstand.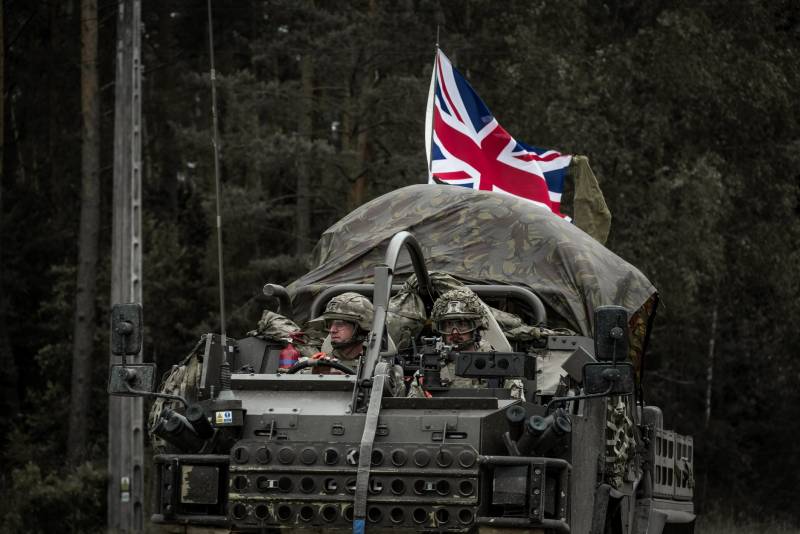 In the event of a march as part of the Bull Running maneuvers, it was decided to abandon the use of American tanks. The reason for this refusal to participate in the crew of the M1 Abrams is precisely due to the fact that on some sections of the route 62-ton combat vehicles could not have passed without consequences for the road infrastructure.