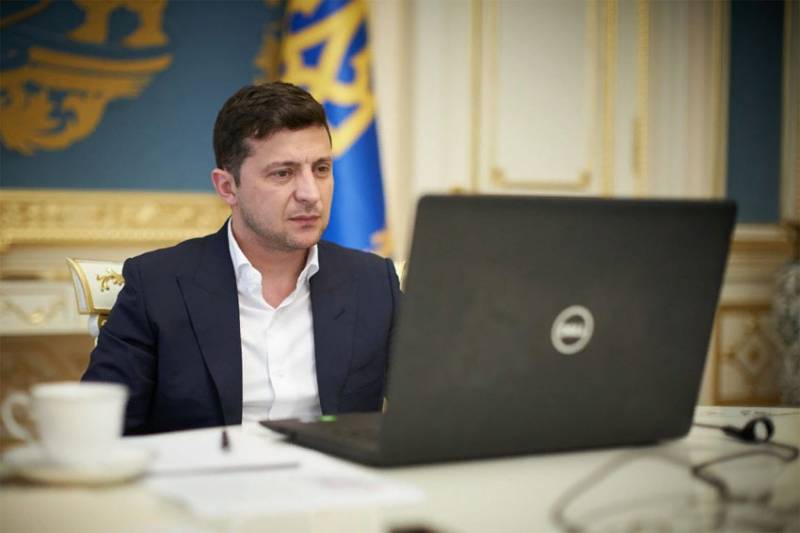 The President of Ukraine said that Kiev is ready to file lawsuits against Iran. This readiness is connected with the case of striking the Iranian calculation of air defense on an airplane of Ukraine's International Airlines (UIA) earlier this year. Recall that the plane was shot down due to a fateful set of circumstances, at a time when the Iranian air defense systems were awaiting an American military response to a missile attack on US military bases in Iraq.
According to Vladimir Zelensky, who spoke for Canadian journalists, a lawsuit will be filed with international courts if the Iranian side does not fulfill its promise.
What promises are Iran talking about?
According to Vladimir Zelensky, this is the provision of data from the flight recorders of the airliner, as well as the payment of compensation.
Zelensky said that Tehran should make an "official apology".
President of Ukraine:
They must pay adequate compensation. Otherwise ... they know our position. We will have no choice but to appeal to international courts.
The plane crash occurred on January 8 near Tehran. Onboard were 176 people, none of them survived.
It is important to note that Iran almost immediately recognized its responsibility and declared its readiness to pay compensation to the Ukrainian airline and the families of the dead passengers and crew. By the way, if we talk about passengers, the largest number of them are citizens of Iran and Canada. Also on board were Afghans, British, Ukrainians, subjects of Sweden.