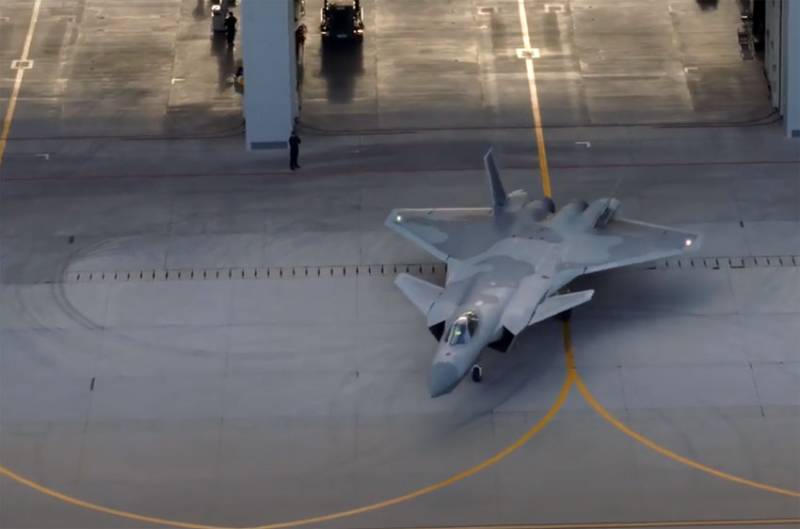 It became known that the Chinese Air Force fighter entered the area of ​​responsibility of Taiwan's air defense. According to Taiwanese media, this is the second appearance of PLA airplanes in the last 4 days. It is noteworthy that a Chinese fighter appeared on the western coast of the island of Taiwan at a time when the U.S. Navy P-8A Poseidon carried out aerial reconnaissance.
According to reports from Chinese information sources, for the first time in a long time, China sent its fifth-generation J-20 fighter to Taiwan's air defense zone. In this regard, the following is emphasized: calculations of Taiwan's air defense systems were discovered and identified by the Chinese Air Force fighter, despite the fact that in China it is defined as "stealth."
In China, information about what the fifth-generation fighter J-20 sent to Taiwan's air borders is not currently commented on. At the same time, in the Taiwanese media it is noted that the activity of the fighting Chinese
aviation
over the Taiwan Strait since June 9 has grown significantly. So, from that day to the present day, China sent various fighters to the Taiwanese air borders, including the Su-30 and J-10.
If the Taiwanese information is true, then it turns out that the J-20 is not invisible for the calculation of air defense of the island.
Here it is worth recalling such a fact as the detection of J-20 aircraft of the Chinese Air Force by Su-30MKI Indian Air Force fighters. This happened a few months ago in the area of ​​the Indian-Chinese border. In fairness, it should be noted that information about the discovery of the J-20 then appeared initially in the Indian media. After that, the same media in India repeatedly stated about the problems of the Chinese J-20 with radar stealth.