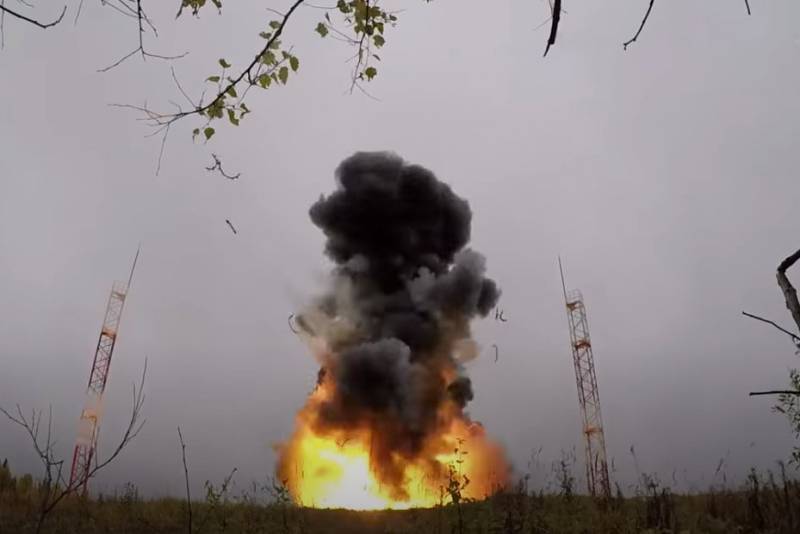 The head of the 12th central research institute of the main military department of the Russian Federation Vladimir Chipko spoke about the creation of an object for simulating atomic explosions with a capacity of several megatons.
Such a statement, Vladimir Chipko made for the program "Military Acceptance", which goes on the channel
"Star"
.
According to the head of the 12th Central Research Institute of the Ministry of Defense of the Russian Federation, we are talking about a special joint pipe. They plan to equip it with explosive and pyrotechnic generators. With the help of the first, a powerful shock wave will be created, with the help of the second - light radiation.
A feature of the new test tube is precisely the calculation of the power of an atomic explosion. Modern objects of this kind are designed to simulate the explosions of atomic warheads with a capacity of several kilotons. Now, power is actually growing a thousand times.
Some data of the new test tube also became known. Its length is about 450 m with a diameter of 12 m.
Pipes of this kind make it possible to evaluate the effect of an atomic explosion of a certain power on equipment, manpower, buildings and structures. Analysis of this data allows you to create reliable security systems and regulate the security concept itself.