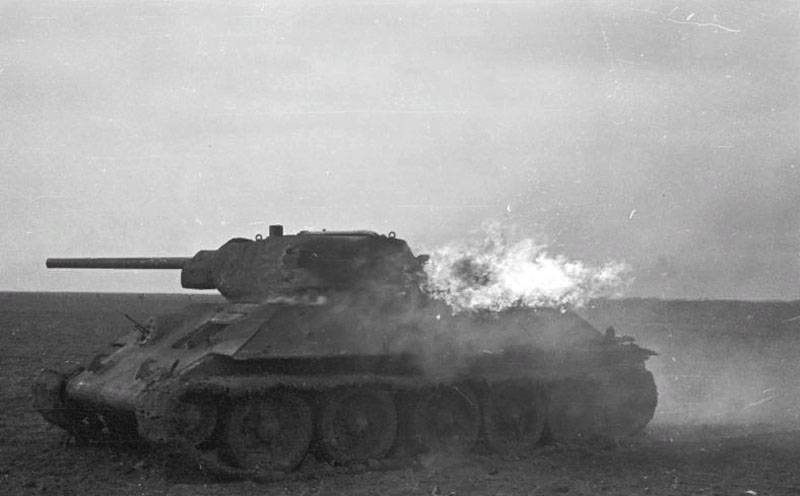 Direct hit of an enemy's shell in a tank is a situation that is perceived as a real nightmare by any tanker. Depending on what kind of ammunition "flies by
tank
"And what is the tank itself, the further development of events can go according to several scenarios.
One of these scenarios is when the crew of the combat vehicle remains alive, and the tank itself engulfs the flames. Tankers need to take all measures to leave the tank. Any delay can cost them their lives, because the ammunition can detonate from temperature exposure.
How to get out of a burning tank is described on the channel "Memoirs of a soldier". The video, as the author says, was created on the basis of the recollections of a tanker whose tank was hit in the spring of 1945 near Berlin.
From the story:
Hands are trying to grab the red-hot rescue manhole cover. Before my eyes is a purple black, sometimes bursting with green flashes. Two heads hit the manhole cover at once. Instinctively, I push my loader down.
Further, all literary colors and images describe how the tanker managed to leave the armored car.
One of the comments to the video:
It is in such a literary language that he told how they got out of a burning tank?