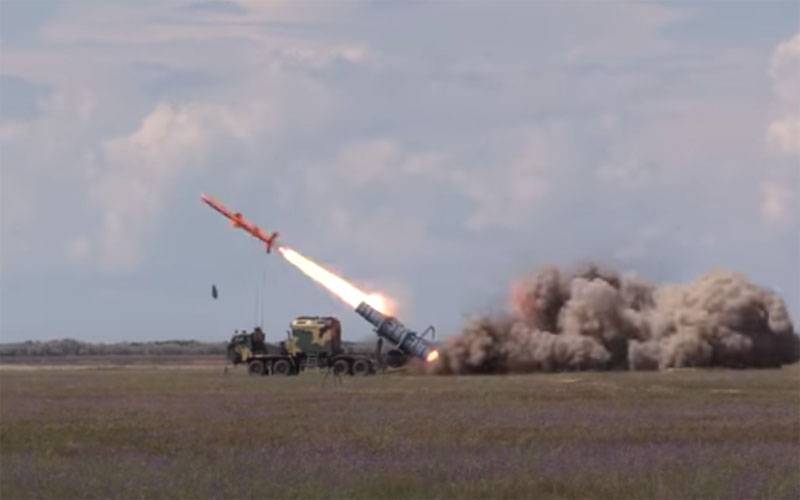 In Ukraine, they comment on the capabilities of their Neptune cruise missile, the tests of which ended a few days ago. Earlier, a statement was published in Ukrainian media stating that such a missile could "destroy the Crimean bridge."
New statements are no less odious. So, in the publication "Business Capital", a man calling himself a military expert (Mikhail Zhirokhov) stated that the KR "Neptune" is able to "reach" Russian warships on the basis of the Black Sea Fleet of the Russian Federation in Novorossiysk.
The Ukrainian military expert also noted that the "Neptune" of the Armed Forces of Ukraine could be used against a number of other targets, including "targets around the occupied Crimea."
The Neptune anti-ship cruise missile in Ukraine is endowed with the most incredible properties, up to the "impossibility of interception". However, not everyone thinks so. Even the same Zhirokhov said that Russia has every opportunity to repel an attack carried out with the help of such missiles. However, he added that the Russian Federation has such opportunities "on paper".
Zhirokhov:
The development of the Neptune rocket was carried out to contain the Black Sea
fleet
RF But the problem is that Ukraine is unlikely to find funds for its serial production. In addition, the missile system must be covered by a mobile anti-aircraft missile system. But while Ukraine does not have such a complex.
In Russia, they respond to expert statements with the following comments:
It is good that the Ukrainian military expert understands the following fact: if they really intend to use launchers from the Neptune Kyrgyz Republic against Russian Black Sea Fleet bases in Sevastopol and Novorossiysk, these installations will be destroyed before the first attempt to launch a missile.
The country is controlled from the outside, and they remember everything about Crimea. Now Novorossiysk has already gathered.
"Neptune" refers to the class of subsonic anti-ship cruise missiles. The developer previously stated that it can be used as a percussion instrument against ships with a displacement of up to 5 thousand tons, as well as against some coastal targets. The maximum range is 300 km.