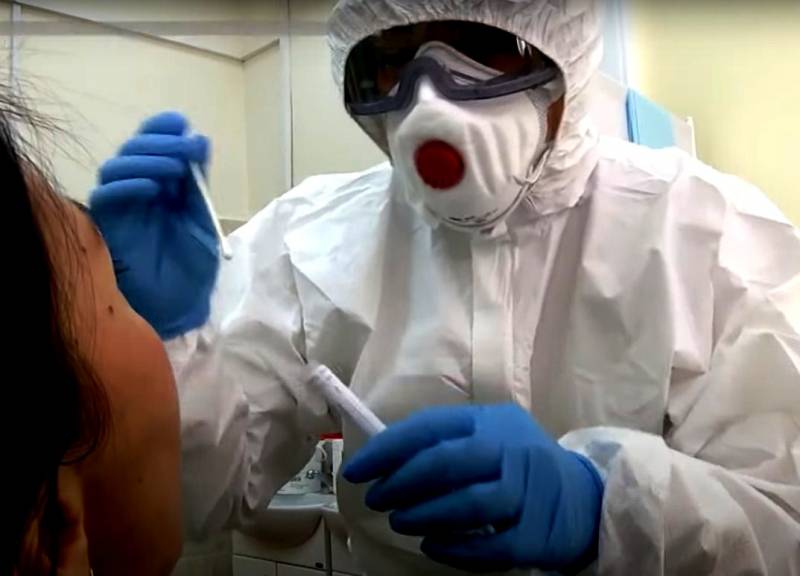 In Russia, restrictions due to coronavirus are gradually being lifted. President Vladimir Putin said pandemic losses have been minimized. But the situation still remains tense.
There are still many new patients, it is premature to talk about the vaccine
According to the operational headquarters, by June 20, 2020, the total number of detected cases of coronavirus infection in the Russian Federation amounted to 576 thousand people. Only on the day of June 20, 7889 new patients were identified in 85 regions of the country. Mortality from coronavirus as a percentage and in the number of cases per day is reduced, but not as fast as we would like.
Of course, people with chronic diseases, elderly Russians, as well as overweight people who usually also have various health problems are primarily affected by COVID-19. But one cannot say that the disease does not spare only the elderly. So the other day, the former head of Chuvashia, Mikhail Ignatiev, died of coronavirus. He was 58 years old. But there are quite impressive statistics on the deceased at the age of 30-40 years. The press said that coronavirus exacerbated heart and vascular disease.
Meanwhile, experts argue that talking about some kind of "going out on a plateau" in the case of coronavirus infection is pointless. Indeed, infections transmitted by airborne droplets have only an increase and a decrease in the number of cases. So believes, in particular, the main freelance infectious diseases specialist of the Oryol region, the head of the regional hepatological center of the city hospital named after S.P. Botkina Victoria Adonyeva. Interview with a doctor published an information resource "
Oryol news
».
According to Victoria Adoneva, the general situation with coronavirus in all countries, and Russia in this case is no exception, was the result of an inattentive attitude to health problems, including infectious medicine. For example, infectious beds in Russian hospitals have been minimized. This is true: it is known that over the past years the number of beds in many hospitals has been reduced, and they tried to save on medicine. And here is the result.
There is much talk about the prospects for creating a vaccine against coronavirus. It is alleged that almost by the end of 2020, at least - by February - March 2021, but the vaccine will succeed. However, experts are not so optimistic.
I know that a good vaccine is made from five to ten years. And what has been done in two to three months, personally causes me great fears regarding efficiency and safety. I have been working with viruses for the past 20 years and I understand that the assertion that some universal vaccine will appear that protects everyone is very far from the truth. Most likely, vaccine strains will have to be constantly updated,
- says Victoria Adonyeva.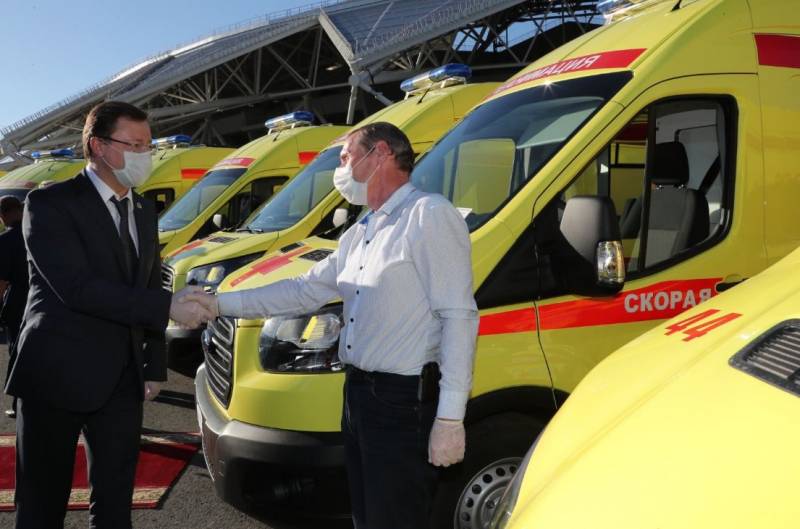 You need to get used to the limitations and change your attitude to medicine
Despite the fact that the government and regional authorities in most constituent entities of the Federation have begun to remove restrictions, now there are still a lot of patients with coronavirus. Moreover, as we noted above, thousands of new cases appear every day. In addition, there are quite real fears about the possibility of re-infection with coronavirus, although it is impossible to say for sure whether people are re-infected or simply not treated.
We had five cases of re-hospitalization. People were discharged with two negative tests and did not contact anyone after discharge, but a week later they came with a positive test. But we regard this not as re-infection, but as reactivation, i.e. the virus just disappeared for a while and came out again,
- says Dr. Adonyeva.
At the same time, not to remove restrictions means to inflict a serious blow to the economy. The government understands this, therefore, they gradually allow work to those industries whose activities were terminated in April - May 2020. At the same time, the Minister of Health Mikhail Murashko recently announced that the complete lifting of restrictions before 2021 will not happen.
Dr. Adonyeva in his interview makes a much more pessimistic conclusion:
We will not return to the initial situation: there will be some restrictions, we will live in constant risk. The virus has taken root well, it is perfectly transmitted. The world will not be the same.
In any case, a number of fundamental conclusions need to be drawn from the whole pandemic situation.
Firstly, this is a revision of the general attitude to medicine, which, like education and culture, was funded on a residual basis. The health care system should be one of the priorities in terms of budget spending, and in terms of attention from the state and society. As the pandemic has shown, big money and high positions are also not a vaccine against diseases. New hospitals, high salaries for doctors and nurses, supplies of equipment and medicines, scientific research - you can not spare money for all these purposes.
Secondly, a revision of the attitude to sanitary standards, which for a long time was rather superficial, is necessary. This concerns the control of crowded places, retail outlets, and production, and requires, inter alia, the fight against corruption in supervisory authorities.
Thirdly, the state should pay special attention to the problems of social support of the population. Workers in trade and catering, tourism and transport, hairdressing and beauty salons are all our fellow citizens, and if some segments of the market temporarily stop due to the pandemic, the state cannot and should not leave these people and their families to their fate. making you survive on your own. Some measures of social support have already been taken, but the state will have to come to terms with the fact that social spending will also have to be raised in the future.