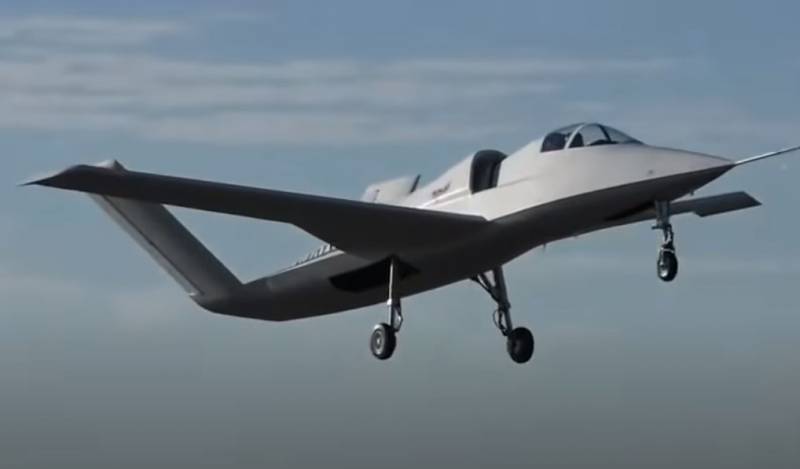 The American press published material that talks about test flights of promising means
aviation
USA. Browser Tyler Rogway calls these trials "mystical flights."
The material says that the photographers managed to capture the flight of one of the most secret aircraft in the United States - the plane "Son Ares" (project 401 - by number on the fuselage).
New tests, as noted in the blogosphere and US media, were conducted on June 13. F-15 fighters also flew into the sky.
At the same time, the United States declares the possible availability of two variants of this aircraft: N401XP and the "twin" with a modified coating N401XD.
According to some reports, one of the directions of the tests was to verify the coverage of aircraft. There was also information about the modified (in comparison with the 2019 modifications) modification of the air intake.
In the edition of The Drive:
The photographer who took the pictures draws attention to the extremely bright shine coming from the fuselage, which made the plane very noticeable.
It is assumed that in certain areas the coating of the composite glider is made in the form of a mirror (reflective) surface. There is a version that this could be done in order to verify the action of the laser
weapons
. At the same time, a version is put forward that laser weapons have already been installed on board the aircraft themselves. However, no one can say exactly about the purpose, as well as about the covering of the fuselage, except for developers and customers, but they still remain silent (for the press).
During testing, it was reported that two "Ares Sons" were simultaneously involved, which carried out shooting of each other's flight modes. Flights were carried out at approximately the same height.
Attention is drawn to the electron-optical component of these composite aircraft. It is this component that is considered as a possible laser on board.
Earlier it was reported that Scaled Composites is engaged in such development by order of the US Navy. Testing is not the first time. The main test site is the Mojave Desert.
Earlier in the media, some characteristics of the "Son of Ares" were announced. For example, its low weight (due to the use of light and durable composites) is about 1700-1800 kg. Wingspan - 11 m. Maximum height - 9 km. The maximum payload is approximately equal to the mass of the aircraft itself - up to 1,8 tons.
It was noted that the aircraft may eventually appear in both manned and unmanned versions
For your information:
Ares is the god of war in ancient Greek mythology. Moreover, in myths he was distinguished by cruelty and cunning.