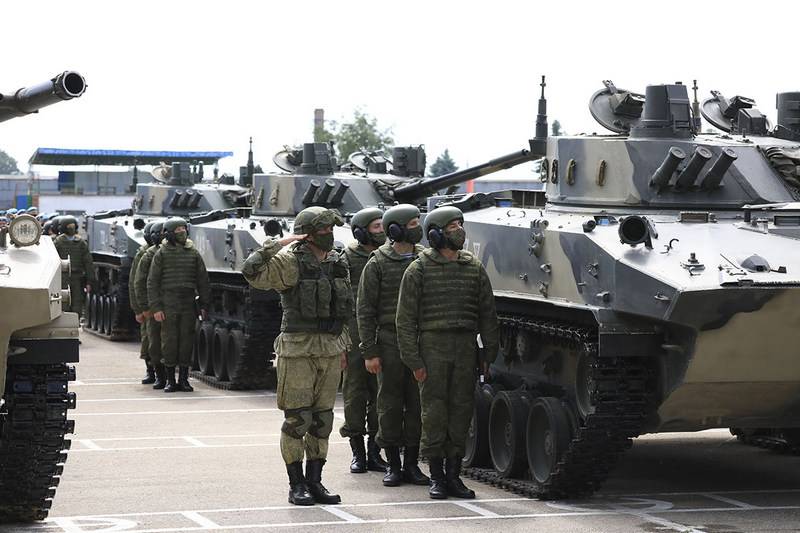 The next battalion set of military equipment entered service with the Pskov guards airborne assault division (Airborne Forces). This was reported by the press service of the Ministry of Defense.
The 76th Airborne Division was reportedly armed with a battalion set of equipment, which included 39 combat vehicles: 31 BMD-4M units and eight BTR-MDM Rakushka units. It is specified that the combat vehicles arrived at the 234th Guards Airborne Assault Black Sea Order of Kutuzov, 3rd degree, regiment named after St. Alexander Nevsky.
As the military department explained, this is the second battalion set received by the 234th regiment, the first was delivered on January 17, 2020, it also included 39 vehicles (31 BMD-4M and eight BTR-MDM "Shell", although previously some the number of BTR-MDM battalion units was 16 units).
In January, the Deputy Commander of the Airborne Forces, Major General Anatoly Kontsevoy, said that in 2020 three battalion sets of military vehicles were expected to enter the formations and military units of the Airborne Forces.
The serial production of BMD-4M ("Object 960M") is carried out by Volgograd Tractor Plant JSC, BTR-MDM ("Object 955") is produced by Kurgan Machine-Building Plant JSC (KMZ). According to the bmpd blog, to date, up to 320 BMD-4M and up to 180 BTR-MDM have been manufactured, delivery is carried out as part of a long-term contract concluded in 2014.