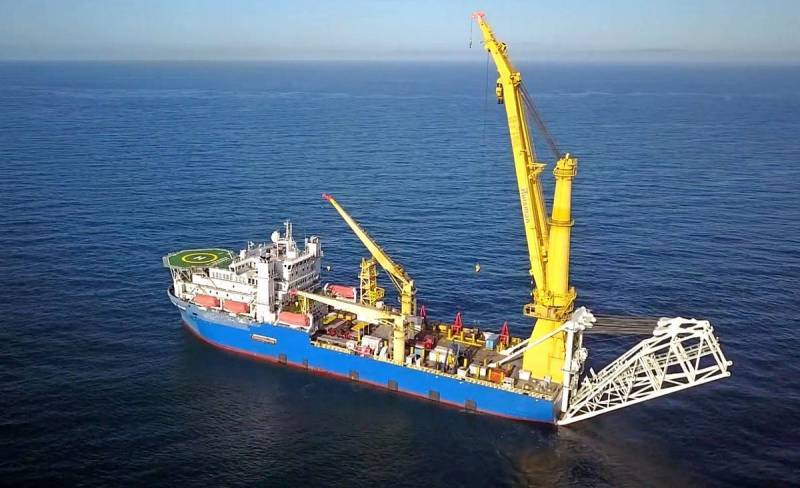 Russian Gazprom has found a way to complete the Nord Stream-2 gas pipeline without falling under US sanctions. According to the German publication Die Welt, now the United States will not be able to influence the situation.
Russia was able to pull the Akademik Chersky vessel, capable of laying pipes, out of American sanctions. In order to circumvent restrictive measures, the vessel, previously owned by Gazprom, was re-registered with the STIF fund in Russia (STIF, Samara Thermal Energy Property Fund), which allows the Russian company to complete the pipeline without being subject to sanctions. The change of ownership was announced on June 2 this year.
Recall that also in early June, the US Congress introduced a bill to expand restrictive measures against the Nord Stream-2 gas pipeline. The document states that sanctions will be imposed not only against those who are building the gas pipeline itself, but will also provide them with assistance, including insurance and legal, as well as provide port services.
As Gazprom previously stated, Russia will complete the remaining section of the pipeline (about 130 km) on its own, with completion planned for the end of this year. According to experts, work on building a gas pipeline using the Akademik Chersky vessel may take several months.