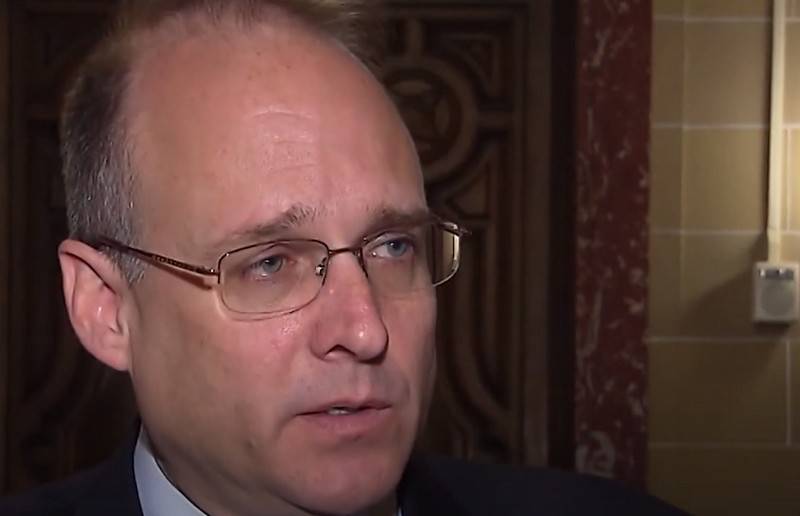 The United States fully supports Lithuania's proposal to include the entire nuclear arsenal of Russia and China in the new arms control treaty. This was stated by the Special Representative of the US President for Arms Control Marshall Billingsley.
The American special representative confirmed that he agreed with the proposal of the Minister of Foreign Affairs of Lithuania, Linas Linkevicius, to include the entire Russian and Chinese nuclear arsenal in the new agreement. At the same time, he called Lithuania "a strong ally of NATO and a friend of the United States."
I fully agree with the Minister of Foreign Affairs of Lithuania. The new arms control, of course, should cover Russia and China and cover all the nuclear arsenals of both of these countries.
Billingsley tweeted.
Earlier it was reported more than once that the United States put forward a demand to include China in the new agreement, while Beijing itself refused to participate in any negotiations to reduce its nuclear arsenal together with Russia and the United States.
Recall that on June 22 in Vienna, the capital of Austria, is scheduled to meet with the special envoy of the President of the United States, Marshall Billingsley, from the deputy head of the Russian Foreign Ministry, Sergei Ryabkov. The main topic of negotiations is arms control, including the conclusion of a new START treaty. According to Russian Foreign Minister Sergei Lavrov, Russia is in favor of signing a new agreement without preconditions.