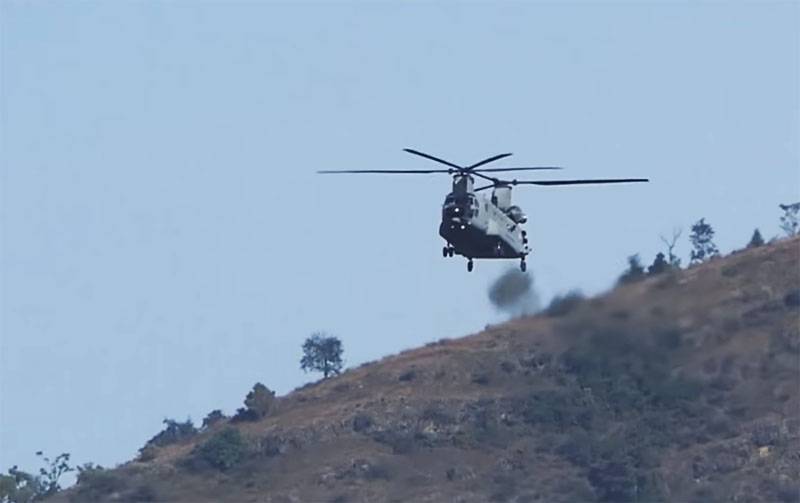 India increases the number
aviation
means for patrolling the area over disputed territories. Initially, it was reported that a P-8I Poseidon aircraft was sent to the Ladakh region, which monitored Chinese military activity near the border for several hours. Based on the data obtained as a result of such monitoring, India stated that China has concentrated its forces and resources about 43 km from the border, which is a violation of previously reached agreements.
Now there are statements that India has sent Chinook and Apache helicopters to Ladakh. At the same time, the first Chinook helicopter appeared over the area of ​​the Galvan valley almost simultaneously with the Poseidon aircraft of the Indian Navy mentioned above.
Against this background, negotiations were held between representatives of the Indian and Chinese generals at one of the border patrol points. The Indian leadership is not reporting on the results of these negotiations.
Meanwhile, in the US press, those who are trying to promote F-21 fighters to the Indian market have become more active. These are modernized versions of the American F-16. In the United States, the F-21 is positioned as a fighter that will be created exclusively for India, at Indian enterprises. Earlier, India actually rejected such a proposal. Now American lobbyists have joined with a vengeance, noting that the F-21 "could allow for parity on the border with China, which currently has more substantial aviation resources."