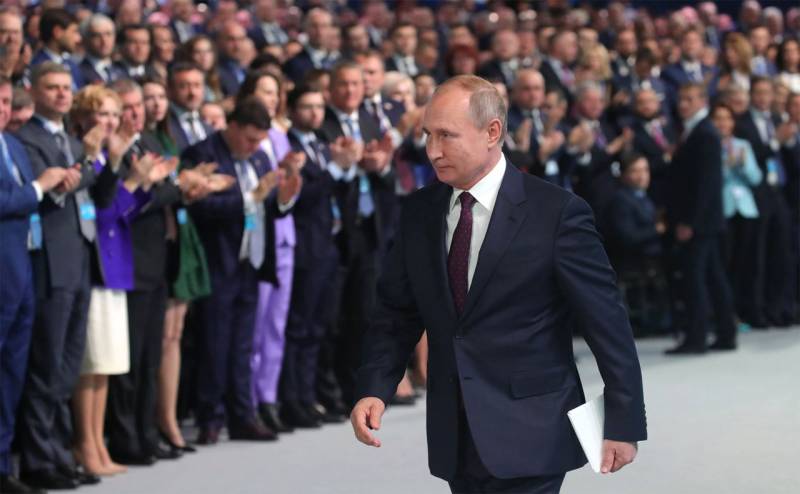 Riots in the United States are discussed in Russia everywhere - on social networks, on numerous political talk shows on federal television channels, and even in statements by leading government officials. But for some reason, in most cases, the problems of the US authorities almost do not cause joy.
Anna Harutyunyan discusses this topic in the pages of the reputable American publication Foreign Affair.
It would seem that the most widespread riots in the United States since the 60s of the last century should cause a feeling of gloating in Russia, but this does not happen. This, according to Harutyunyan, is all the more surprising that Russian (and before it Soviet) propaganda has been exposing for many decades the hypocrisy of the American authorities, who regularly violate human rights in their country.
To a large extent, Harutyunyan believes, this is due to the negative attitude of the majority of Russians to any protests and unrest, wherever they occur. The popular opinion is that mass riots most often do not end with anything good.
At the same time, many believe that the unrest in the country does not occur spontaneously, but is the result of the manipulations of interested political forces.
In Russia, they are watching with alarm the development of events in the United States, but not because of fears that unrest will spread to our country, as has recently happened with Europe. Most Russian politicians understand that destabilizing the situation in such a strong and influential country will negatively affect the whole world, although everyone already has enough troubles. In addition, it is not clear how to build relations with an unstable, unpredictable and inadequate America, what can be expected from it.
That is why, according to Anna Harutyunyan,
news
about the riots in the US, Putin does not make a satisfied smile.