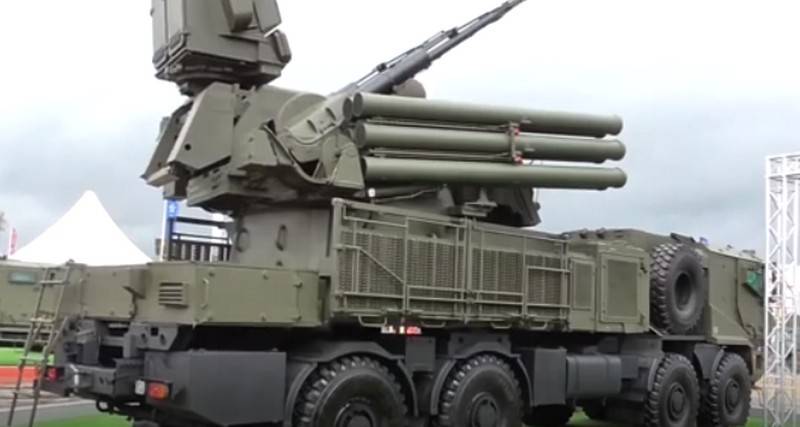 The new version of the Pantsir-SM anti-aircraft missile-cannon complex (ZRPK) with small-sized missiles for the destruction of drones will be shown for the first time at the Victory Parade in Moscow on June 24, TASS reports citing its own correspondent.
According to the publication, during the rehearsal of the parade as part of a mechanized column were seen ZRPK "Shell-SM", specially designed for the Russian army. The anti-aircraft complex is located on the Tornado-K wheeled chassis. Instead of a standard container for one anti-aircraft missile, the complex has new cartridges for four smaller missiles at once.
Moreover, the agency emphasizes that it does not have official data on the stages of development of the complex.
In June last year, it was reported that the Pantsir-SM air defense missile defense system would begin to enter the Russian army in 2021 after the end of state tests. There was also information that the complex will receive a new anti-aircraft missile and a new multifunctional aiming station with a phased antenna array, allowing you to "see" targets at ranges up to 75 km. Sighting range of the new complex increased to 40 km. The complex is capable of recognizing and hitting all types of unmanned aerial vehicles.
Also last year it was said that the new Shell-SM air defense missile systems would be built from scratch, since Shell-C1 could not be upgraded to that level.
Recall that the Pantsir-SM air defense missile system will be delivered only to the Russian army, and an exported version of the complex called the Pantsir-S1M missile with a range of up to 30 km has been created. The complex was created taking into account the Syrian experience.