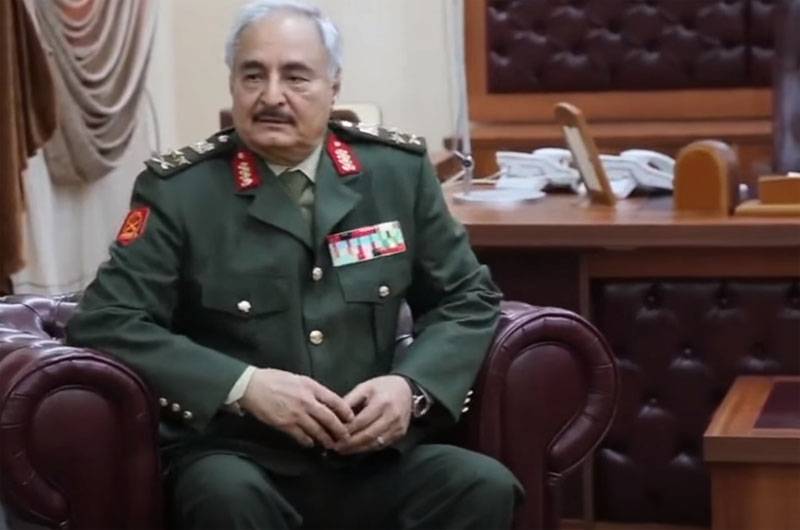 The Turkish authorities, whose opinion is expressed also by the so-called government of national accord, strongly opposed Khalifa Haftar to participate in the negotiations. This was stated by Turkish Foreign Minister Mevlut Cavusoglu, who led the Turkish delegation during a visit to Tripoli to Faiz Saraj.
Cavusoglu said that "at the negotiating table there is no place for a person who seized power in the country."
Turkish Foreign Minister:
This person (Khalifa Haftar) no longer has any legitimacy. Although ... he didn't have it. He is a conspirator. But can there really be a place at the negotiating table for the conspirator.
With such statements, Mr. Cavusoglu is fundamentally contrary to the policies that Turkey implements in Syria. There Ankara is trying to seat conspirators and rebels at the negotiating table in the face of militants of various formations who have settled at the moment in Idlib. But the Turkish authorities do not consider them conspirators.
Earlier it became known that the Turkish delegation agreed with the PNS on "deepening cooperation between Turkey and Libya." Turkey's main goal is to gain control of Libyan oil and establish military bases in northern Libya (including on the Mediterranean coast).
Today, Libya is divided into at least two parts. The eastern part is controlled by the country's parliament and the forces of Marshal Haftar. The West is controlled by the PNS, which in turn receives direct directives from Ankara.
Meanwhile, pro-Turkish militants and PNS forces are trying to take control of oil fields and pipelines in southwestern Libya. Also, the PNS say that they're causing damage to smugglers in the area of ​​the city of Ez-Zawiya. This city is located west of Tripoli. According to some reports, PNS forces attack oil tanks that come from the south of the country.
#GNA Joint Operations Force Burning Smugglers Fuel Tankers in South of Zawiya City.#Libya # libyalı #UMH pic.twitter.com/mgelEgLf4H

- Tripoli News - طرابلس نيوز (@tripolinews_ly) June 19, 2020