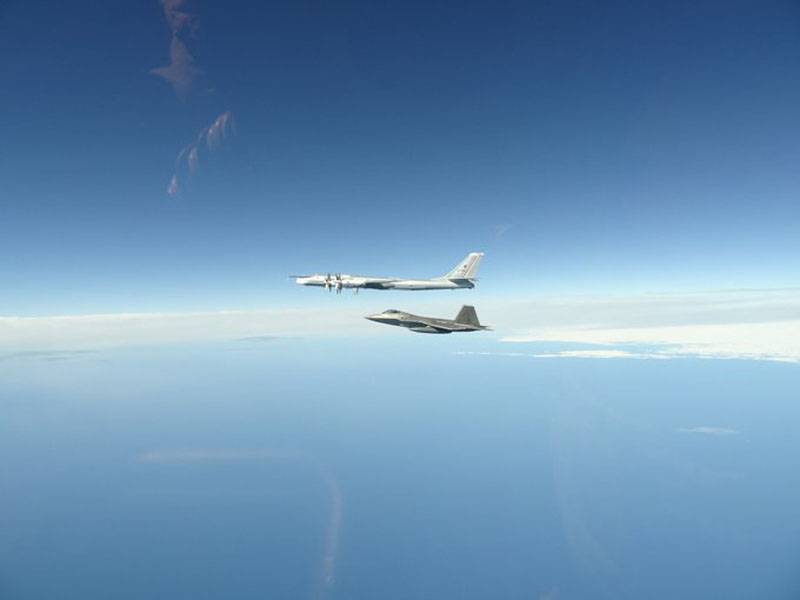 The US military command reports that for the second time in a week, fighters in Alaska had to fly into the air because of the appearance of "Russian military aircraft near the US airspace"
aviation
».
The report said that Russian aircraft "reached the US air border at a distance of about 32 nautical miles" (about 59 km).
From the summary:
The air group consisted of two bombers and an early warning aircraft. They walked along the coast of the United States without violating the American air border.
After some time, information appeared that the flight to the east of the Russian borders was carried out by strategic bombers Tu-95MS VKS of Russia. As a few days earlier, fifth-generation F-22 fighters were sent into the air to "escort" them.
Recall that earlier in the USA they announced the appearance of Russian strategic bombers, accompanied by Su-35 fighters of the 4 ++ generation.
From an early post from the NORAD press service:
F-22 Raptors, with the support of the Stratotankers KC-135 and the on-board warning and control system E-3, successfully carried out two interceptions of Russian bombers entering the air defense identification zone of Alaska.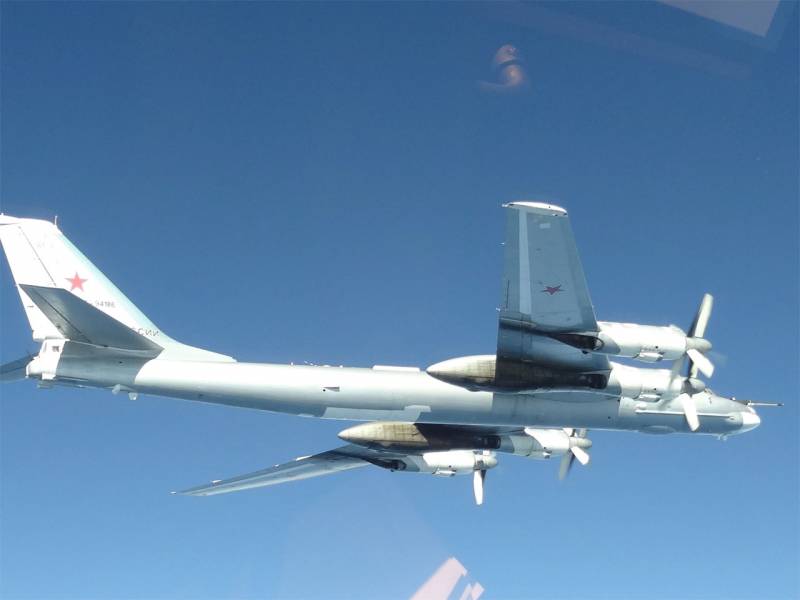 If such photos appeared with the American strategic bombers captured on them, then the Pentagon would immediately have declared the traditional "Russian pilots acted unprofessionally, making dangerous rapprochement." In their case, of course, they are not talking about any danger in the US Department of Defense.
In the comments of Western users on the North American command post on social networks, a collage appeared with an attempt to ridicule Russian strategic aviation: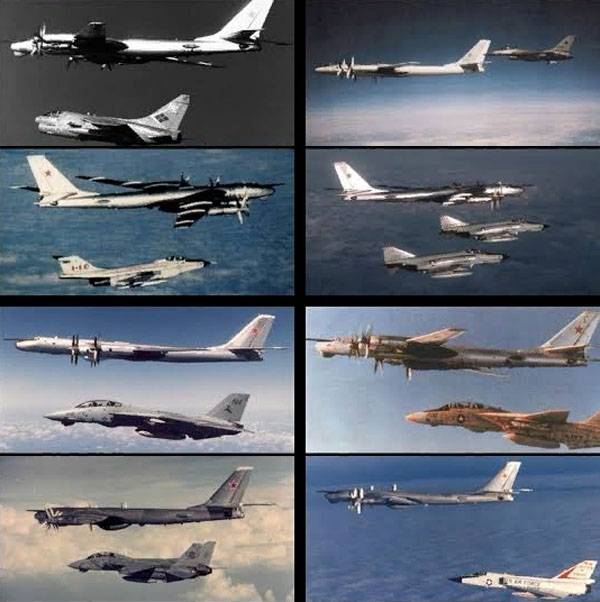 In the American accounts of social networks added that "Russia continues to raise its" irrelevant old men "into the air.
The user was clearly going to demonstrate how the US fighter aircraft is developing amid the fact that Russia has the same Tu-95s in service. But for the sake of honesty, the same user should have published photos with American strategic bombers - those that have been in the US arsenal for more than half a century, and all this time they continue to carry out their tasks. The B-52 has been in service with the United States since the mid-1950s, and, according to Washington, has not lost its relevance. Against the cancellation of these strategic bombers are actively opposed by the Committee on Defense and Arms of the US Congress.