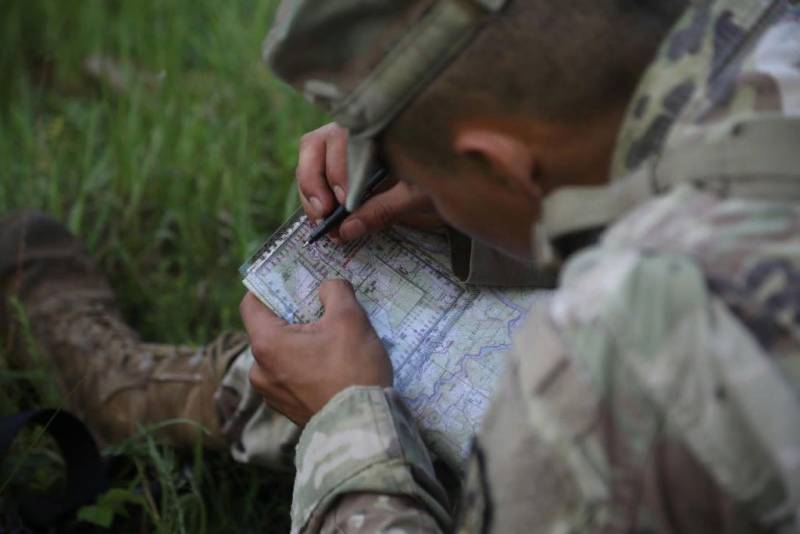 The attention of users was attracted by the publication made by the headquarters of the United contingent of the US Army in Europe. The publication says that a special contest for the prize "Fighter of the Year" was held for military personnel. These competitions are held in several "nominations" related to specific specialties (NATO version of the Higher Military Courses).
So, the competition was held for military personnel of the American and European units of the Russian Chemical Forces Defense, communications, intelligence units, etc.
The reports said that the fighters demonstrated skills in using new weapons, systems and weapons, as well as modern tactics and techniques.
American users, evaluating the publication of the US Army command, are sneering at the combination of words about "modern means" and a photograph of a fighter who makes notes on a regular topographic map — on paper — using a NATO version of the engineering ("officer") line with a conventional pen.
In the comments of users, it is noted that hundreds of billions of dollars are being spent from the means of taxpayers on the maintenance of the American army, the latest
weapon
and equipment, and the military, instead of previously advertised military tablets with wide functionality, still use ordinary cards on paper.
Web comment with surprise and some annoyance:
They talked about super-secure digital tablets, which the enemy could not get information from even when a military tablet fell into his hands. And what we see: again topographic maps on paper. He will make notes on it. The enemy can gain access to this information, for example, if the unit loses this fighter. And information can already be used by the enemy in his interests.
Judging by these statements, the States are fully confident in the reliability of digital devices, including on the battlefield.