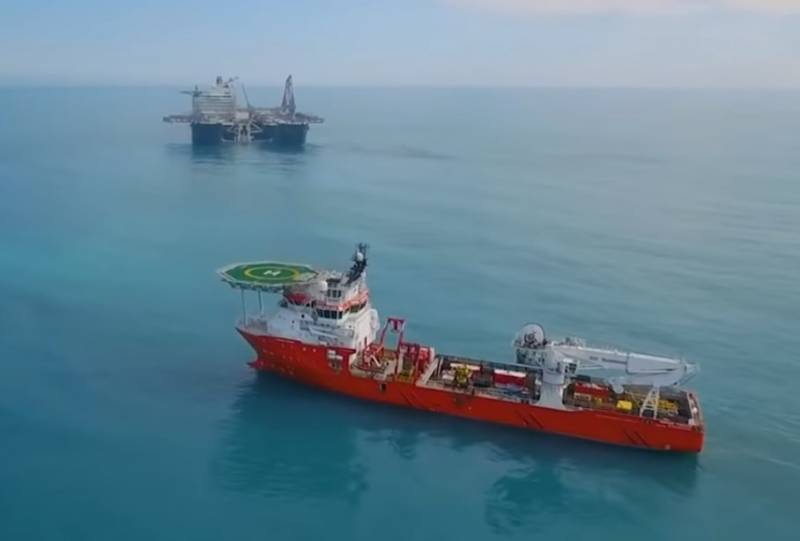 US senators have announced their intention to impose new extraterritorial sanctions on Nord Stream 2. In many European countries, especially in Germany, they believe that the United States does not have the right to act this way.
The German ambassador to Russia, Geza Andreas von Geir, said that Europeans themselves should deal with energy security issues in Europe:
We Germans and Europeans are fully able to decide for ourselves how best to ensure our energy security.
He considers unacceptable US attempts to block the construction of the pipeline under the pretext of protecting European energy security.
Of course, there is a threat of a complete cessation of work if the US Congress accepts a proposal by a group of senators to introduce new sanctions. After all, the bill they submitted for consideration provides financial restrictions not only for pipe-laying vessels, but also for companies involved in their insurance, refurbishment, maintenance and other auxiliary works.
In Germany, countermeasures are already being developed in the event Congress passes new sanctions. In particular, the head of the commission for economics and energy of the German Bundestag proposed in response to introduce personal restrictions against the authors of the bill, as well as to establish high import duties on liquefied natural gas from the United States.
True, the new US sanctions are not as tangible as it might seem. After all, the construction of the Russian pipe-laying vessels, which will complete the SP-2 instead of the Swiss-Dutch contractor, the Allseas company, which ceased work due to the threat of sanctions, should begin construction.
There are other unresolved technical issues. In particular, one of them concerns pipe laying in the territorial waters of Denmark. Russia is pushing the Danish side to amend the construction permit, which would soften the requirements for pipe layers and allow two vessels to be used simultaneously for laying - the Academician Chersky and Fortuna. This will make it possible to quickly complete the work and start the pipeline.
It should be understood that only about seven percent of the pipeline remains to be completed, that is, to lay about 150 kilometers of pipes. Therefore, it is strange to expect that Gazprom will refuse to finish work and abandon an almost completed project. Moreover, it is unprofitable for European partners, primarily Germany.