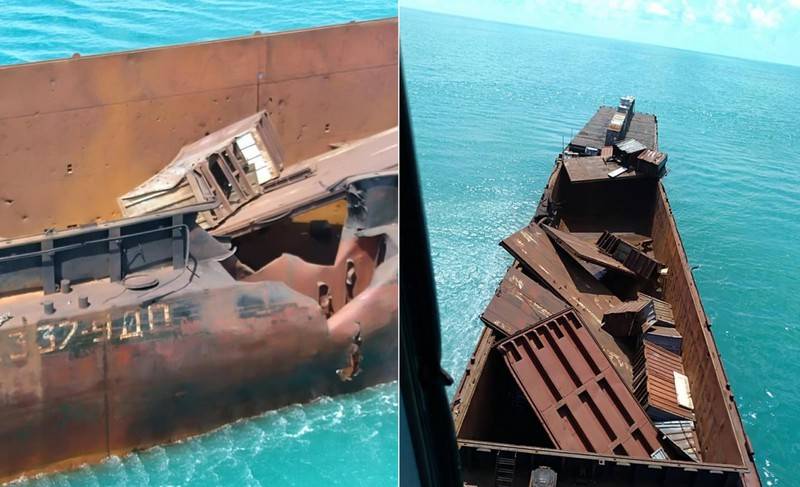 The next tests of the anti-ship missile of the RK-360MTs Neptune missile system were held in Ukraine. According to Ukrainian media, this time the rocket was tested with an equipped warhead.
Traditionally, the firing of the complex was carried out at the state test site of the Armed Forces of Ukraine "Alibey" in the Odessa region, the tests were successful, the missile hit the target.
Previous tests were carried out with an inert missile warhead, and in April, the first launch was carried out with an active homing radar mounted on the rocket (ARLGSN). Prior to this, all tests were conducted without a homing head.
ZhK-360 MTs - a complex of ground-based cruise missiles with the anti-ship missile R-360 is designed to destroy and destroy warships of the cruiser, destroyer, frigate, corvette, landing, tank landing ships and transports (...) and coastal radio-contrast targets, in simple and complex meteorological conditions at any time of the day or year, with active fire and electronic countermeasures of the enemy
- the message of the Ukrainian military portal says.
According to available information, Kiev intends to complete the tests by the end of the second quarter of this year and put into service at least three divisions of the Neptune LCD-360MC complexes. Large-scale missile production is planned to be deployed at the Pavlogradsky Chemical Plant NPO GP in the near future.
Recall that previously the former secretary of the National Security and Defense Council of Ukraine Oleksandr Turchynov called the Neptune complex "the destroyer of the Crimean bridge". According to him, Ukrainian missiles in a few minutes can destroy the bridge connecting the Crimea with the mainland.