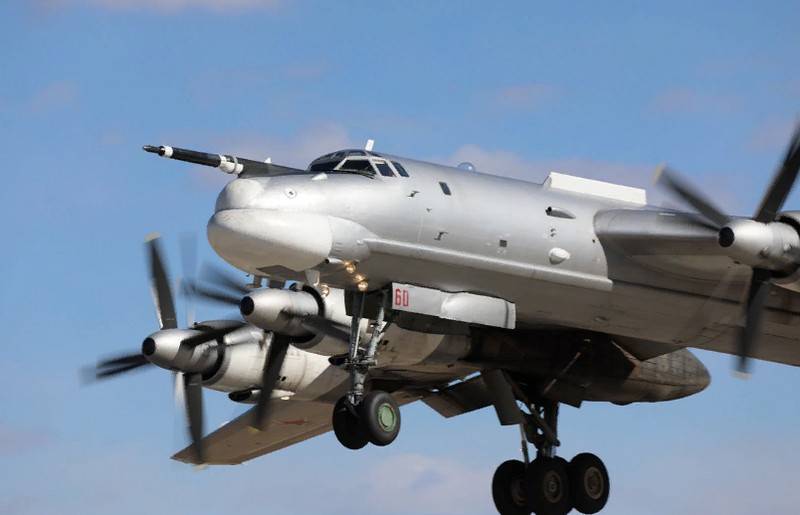 Russian strategic bombers continue the practice of flying near the US coast, while strategists do not violate the US border, being above neutral waters. This was reported by the commander of the far
aviation
Russian Aerospace Forces Lieutenant General Sergei Kobylash.
According to the commander, Russian strategic bombers, carrying out planned patrols over the neutral waters of the Sea of ​​Okhotsk and in the Chukotka region, were accompanied at some stages of the route by Russian Su-35 fighters and MiG-31 interceptors. Also, the flight control of Russian aircraft was carried out by air and ground radar posts.
Fulfillment of tasks at the most difficult stages of the route task was provided by fighter aircraft with Su-35 and MiG-31
- said Kobylash, adding that the American F-22 fighters rose to escort Russian strategists.
Earlier, the Ministry of Defense reported on the next scheduled patrol of strategic bombers Tu-95MS near the US coast.
Four strategic missile carriers Tu-95MS Long-range aviation of the Russian Aerospace Forces completed a planned flight in the airspace over the neutral waters of the Chukchi, Bering and Okhotsk seas, as well as the North Pacific
- the message said.