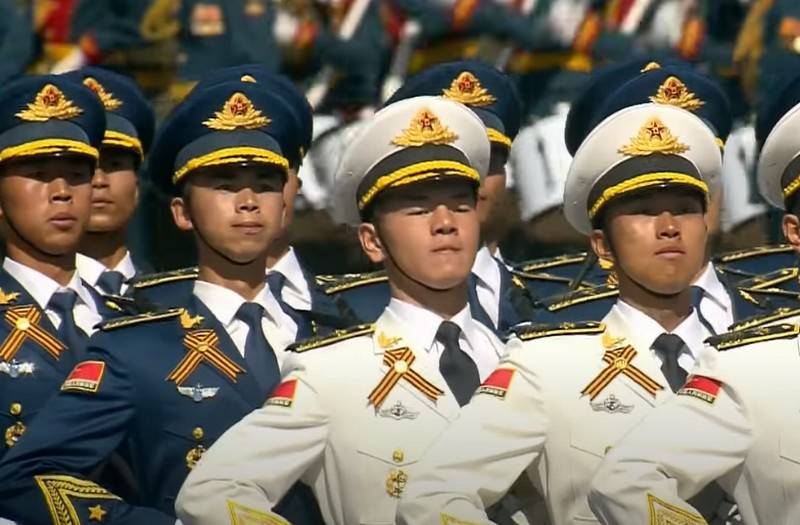 The military parade dedicated to the 75th anniversary of the Great Victory will be attended by military personnel from 12 foreign countries. Ceremonial calculations of the majority of the military participating in the parade have already arrived in Moscow and have already participated in the training of the parade, said Oleg Salyukov, Commander-in-Chief of the Russian Ground Forces.
In an interview with the Krasnaya Zvezda newspaper of the Russian Defense Ministry, Salyukov announced the arrival of foreign military delegations from 12 states to Moscow. According to him, most of the foreign military have already taken part in a joint training in Alabino. Previously confirmed
news
Chinese media on the direction of the parade calculation of the PLA to participate in the parade, despite the coronavirus pandemic.
Military personnel from twelve countries have already arrived to us: Azerbaijan, Armenia, Belarus, Kazakhstan, Kyrgyzstan, the People's Republic of China, Moldova, Mongolia, Serbia, Tajikistan, Turkmenistan and Uzbekistan
- said Salyukov.
At the same time, he clarified that the Russian military melodies used during the ceremonial march of troops on Red Square during the parade did not quite fit the Chinese and Serbian military, but this issue was resolved and they would not change the music.
The representatives of China and Serbia have some features during the solemn march, but this does not prevent them from passing under our marches performed by the combined brass band. So we will not change the musical accompaniment
- emphasized the commander of the SV.