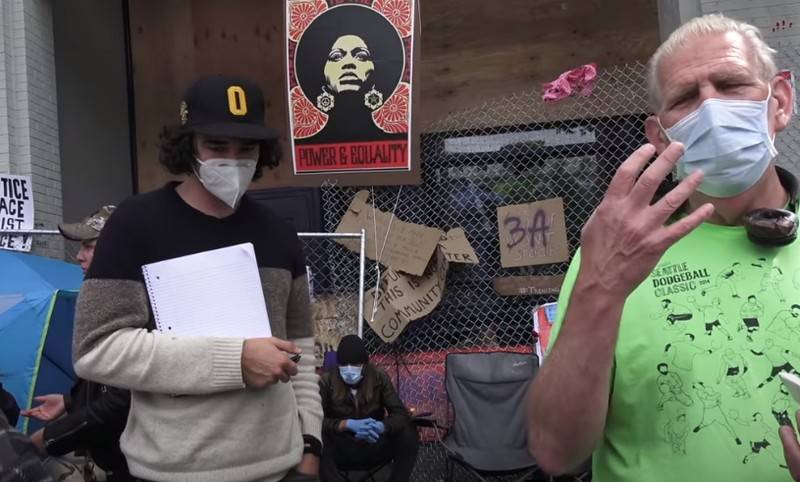 The territory of the United States now resembles the territory of those countries where the United States previously invaded. An article by the Swedish journalist Magda Gad with such a statement was published in Expressen, InosMI reports.
A Swedish journalist who arrived in the United States writes that today, the territory of the states resembles the Middle East, where she visited earlier. The center of Chicago resembles the defeated cities in the countries where the US entered its troops. All the same crushed banks, shops and pharmacies, if there were no signboards with names, one could argue that you are in one of the countries of the Middle East.
What I used to see in countries where the United States invaded is now strangely repeating itself
- the journalist claims.
Helicopters over Washington and armored personnel carriers on the streets look surreal. Helicopters fly over our capital at a minimum height, just like they flew in Iraq to scare people. This is some kind of concussion
- echoes her a former member of the US Army, who previously served in Iraq.
At the same time, she emphasizes that in the cities there were unknown men in camouflage without identification marks and with military
weapons
most likely from the "contractors", i.e. PMCs tasked with suppressing speeches. Against this background, US President Donald Trump continues to argue that everything is fine in the country.
At the end of his article, Magda Gad argues that the United States is on the verge of a civil war that could erupt not even on racial claims, but on the standoff between Democrats and Republicans.
Many revolutions began with the killing of one person.
- writes the Swedish journalist.