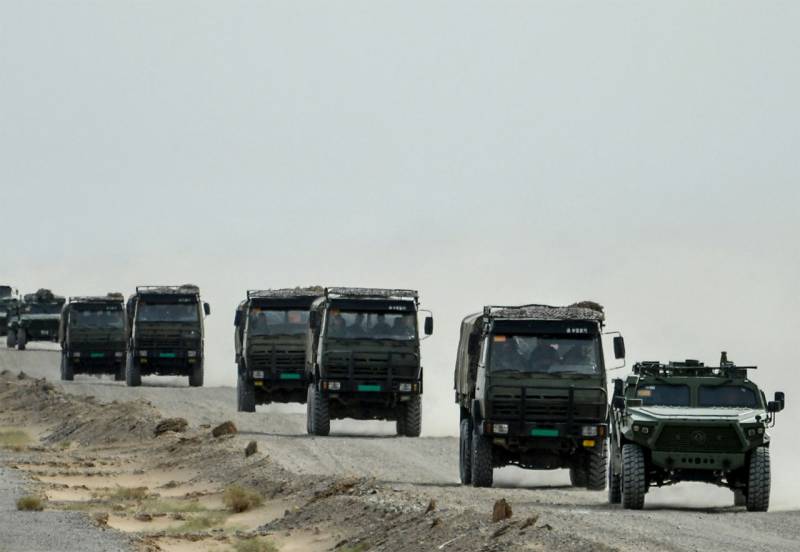 Alarming news continues to come from the Sino-Indian border in the mountainous region of Ladakh. Clashes are reported between Indian and Chinese troops, the strength of which has grown in the region over the past few months. Both countries also deployed numerous weapons to the border, including patrol boats, which China deployed on a local lake.
As a result of application
weapons
there are casualties on both sides. The Indian side claims that the Chinese military lost 43 soldiers killed and wounded. Talking about their own losses, in India they call the number in "17 wounded and two killed."
Earlier it was reported that only the Indian side lost 20 people dead. As you can see, the data are contradictory, but the fact remains that there are losses and they are such that there have not been more than 40 years in the region.
According to recent reports, the parties that came together in battle used artillery and mortars.
The battle was fought in the Galvan valley, near Lake Pangong. The Indian press stated that "India will not tolerate violations by China of the sovereignty and territorial integrity of the country."
Indian authorities:
We demand the immediate withdrawal of those thousands of Chinese military who are deployed to Ladakh. This transfer violates previous agreements.
It should be noted that the clash on the border occurred after a series of attempts to agree on the separation of forces and assets, as well as on the status of Ladakh. But, apparently, the negotiations were unsuccessful.
There are risks of new fights in Ladakh.
In such a situation, it is difficult to say that fighting on the border is beneficial to China or India. If we are not talking about the ambitions of the two countries, then we can make an assumption of provocation, which could lead to a shootout. At the same time, it is important for both sides not to forget that they are nuclear powers, and therefore their conflict can lead to terrible consequences not only for Asia, but for the whole world.
By the way, it was about the provocation that the Chinese Defense Ministry announced. True, in this case it was meant "provocation from the Indian side."