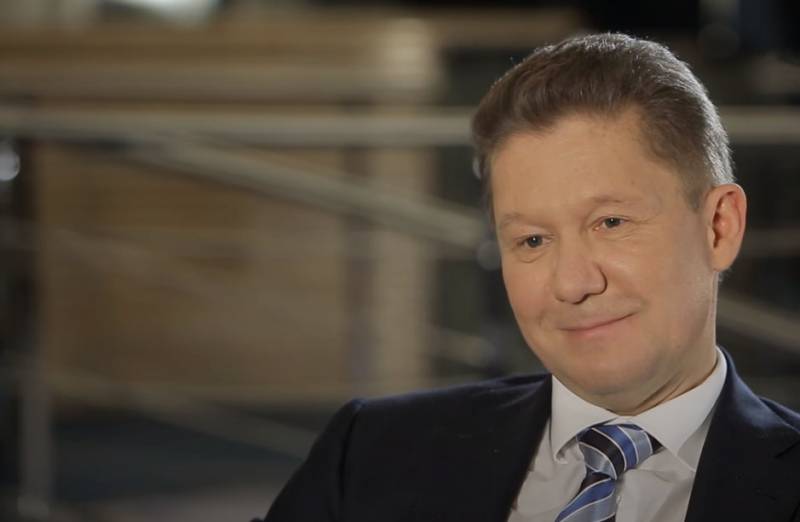 Experts comment on the Ukrainian statement about the start of dismantling the pipes of the gas pipeline, which is the main one for the so-called "Ukrainian" transit of Gazprom. The head of the company, which is responsible for the Ukrainian GTS (OGTSU), Sergey Makogon, said that with the help of dismantling, Russia "is going to destroy the very theoretical possibility of transporting gas through the territory of Ukraine."
Such a statement by Mr. Makogon appeared today in the publication OilPoint.
According to the main Ukrainian gas carrier, if Russia can complete the Nord Stream-2 gas pipeline, which, as you know, goes from the Russian Federation to Germany along the Baltic Sea, the Ukrainian gas transmission system will lose the transit of blue fuel.
Makogon declares "Russia's intransigence", noting that Gazprom could sell gas to Europe "on the border with Ukraine".
Experts, commenting on the situation, remind Sergey Makogon and the whole Kiev that the whole problem for Ukraine is not in Russia at all, but in the European position. This position is such that it is the EU that does not want to buy Russian gas on the Ukrainian border, as it clearly understands that Ukraine is an unreliable partner:
Ukraine itself has repeatedly proved this by simply stealing gas from a pipe - the gas that has already been sold to Europe.
There was no official confirmation that the dismantling of the transit gas pipeline pipes in the Russian territories adjacent to the Ukrainian border had begun.
For the completion of the SP-2 gas pipeline along the bottom of the Baltic, it is assumed that the Akademik Chersky vessel may be involved. However, at the moment, the construction of the pipeline has not been resumed. The United States threatens sanctions against any companies that will take part in completing a large-scale project that began at the time.
Today it became known that Alexey Miller was re-elected to the post of Chairman of the Management Board of Gazprom Neft.