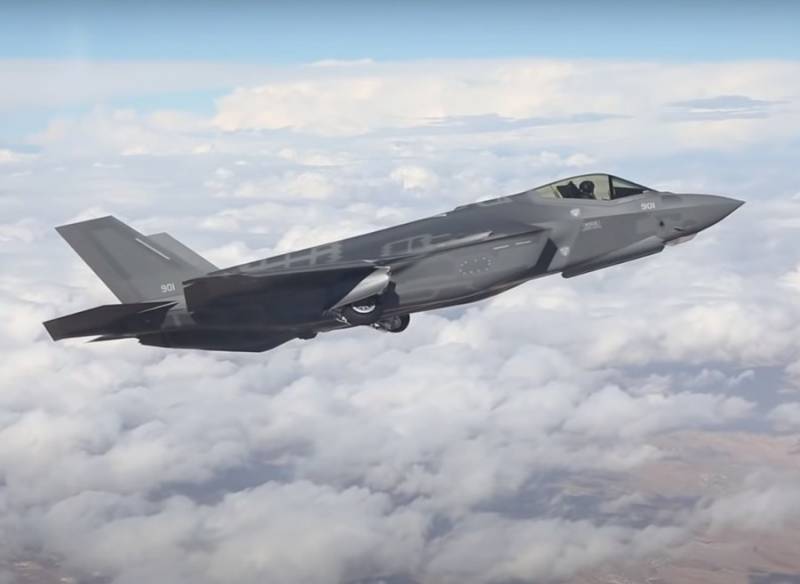 On July 4, a special test aircraft F-35 is due to arrive in Israel. His arrival in the country will mark the beginning of the planned modernization of F-35 aircraft, which should become the main fighters of the country's air forces.
Recall that at present, Israel already operates 18 fifth-generation fighter F-35I Adir, which are part of the 140th Golden Eagle squadron of the Israeli Air Force. In total, the country ordered 50 F-35I Adir fighters.
Aircraft F-35I Adir is an Israeli modification of the American fighter-bomber F-35 Lightning II. Translated from Hebrew, Adir means "Mighty." Unlike the American base model, the Israeli F-35 has electronic warfare systems, sensors, and avionics made specifically from Israel.
One of the main features of the F-35 aircraft is its ability to quickly classify signals from radars and air defense systems, determining their location and displaying it to the pilot of the aircraft. The data on the location of the radar and air defense systems are also transmitted to other combatants - as
aviation
and terrestrial systems.
Data is collected and accumulated by antennas. They transmit the received information to the on-board computers of the aircraft. The ELINT F-35 system will already be upgraded on site through the additional installation of Israeli-made components. It is the arrival of a special test aircraft that will fully test all systems of local production.
Thanks to the installed systems, each Israeli Air Force F-35 aircraft will be able to act as a "target generator" not only for other aircraft, but also for ground units and naval ships. This will be possible thanks to a unified command and control system created by the Israeli military.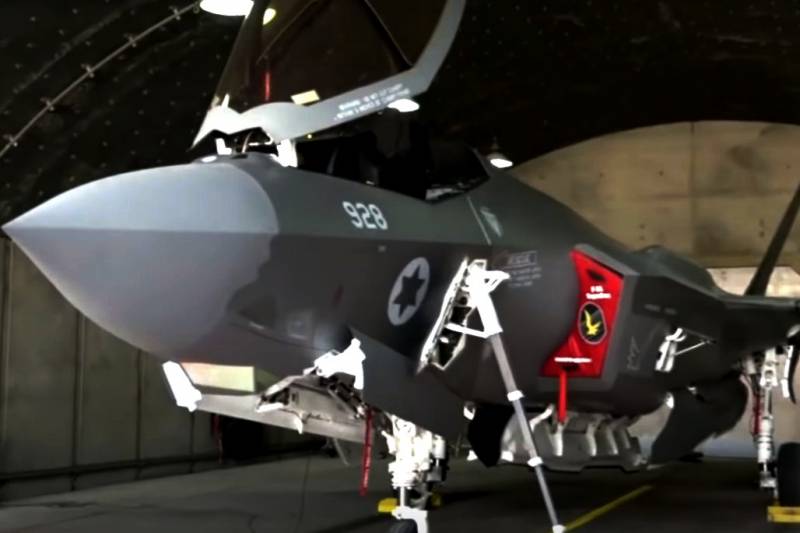 Former Israeli Air Force commander Eitan Ben Eliyahu said the F-35 aircraft will provide Israeli aviation with new capabilities that will be especially effective in those regions where advanced anti-aircraft missile systems are deployed.
It is possible that these regions mean Syria adjacent to Israel, whose air defense is carried out, including the S-300 air defense system delivered by Russia. A reference to the Syrian air defense for the Israeli Air Force is extremely important. Such serious air defense systems force Israelis to be more attentive to improving the capabilities of their own air forces. Moreover, for example, The National Interest magazine reported on testing new Russian electronic warfare systems "Krasukha-4" on Israeli F-35 aircraft. True, no evidence has been received of this data. Although even if the information is 100 percent true, it is unlikely that one of the officials will confirm it.
Eitan Ben Eliyahu also noted that the importance of modernizing the F-35 is more tangible, given that the Israeli air forces perform real combat missions daily. Recall also that the Israeli Air Force is the most powerful and combat-ready in the Middle East.