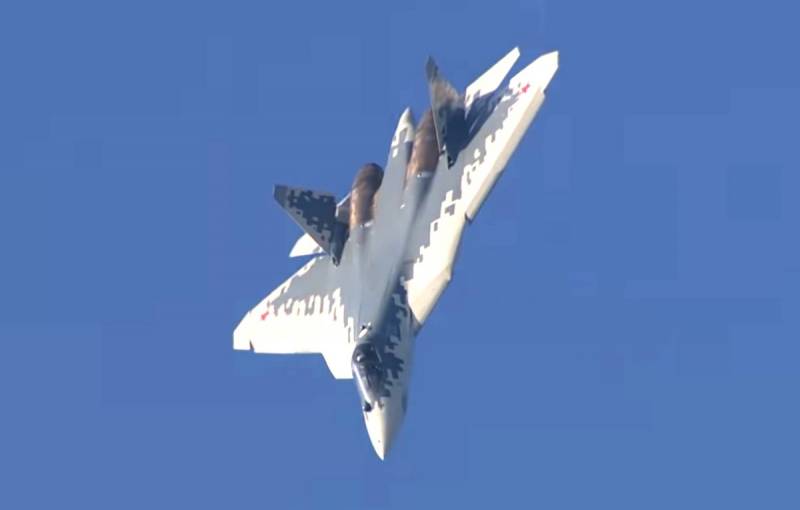 The Russian airline Sukhoi intends to enter the international market with an export version of the fifth-generation fighter Su-57 and occupy the niche of combat drones. This is stated in the company's annual report last year.
According to the report, the company intends to establish serial production of the export version of the Su-57 and bring combat drones to the international market. With regard to the fifth generation fighter, it is noted that he is "at the final stage of testing."
The prospects of society in the combat market
aviation
long-term equipment associated with serial production of the Su-57 (PAK FA, T-50) and its export version, as well as the entry into the market of unmanned aerial systems
- says the report.
Among the countries interested in the fifth-generation Russian fighter, as well as Russian-made drones, the company includes countries in the Asia-Pacific region, Southeast Asia and North Africa.
This report was created taking into account the combat use of both the export version of the Su-57 fighter and the Okhotnik strike drone, which was created for use with this fighter. In addition, the company relies on the development of hypersonic combat aircraft systems. However, all these prospects are designed for the future, because neither the Su-57 nor the Okhotnik are ready for mass production, as well as for export.
Without criticizing the company's plans in any way, we wish her good luck. Both in deliveries to the Russian army, where Su-57 fighters are expected within the framework of an already signed contract, and in deliveries for export, the company hopes to sign contracts for.